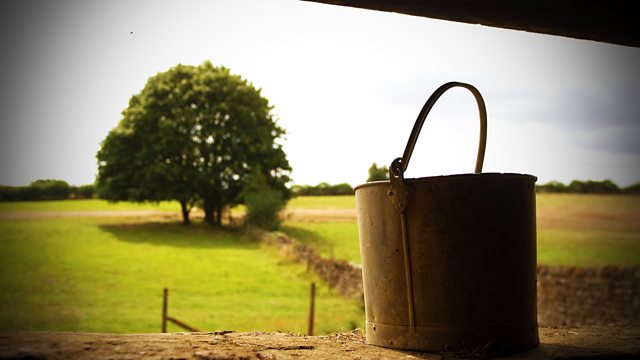 07/04/2010
Jazzer offers Fallon some leeks from the hamper - it's as much her prize as his. Jolene wishes he'd brought it round sooner - the yoghurt's definitely off. It's been in Jazzer's van since Saturday. Jolene's going to book Fallon on a licensing course, and intends to get someone trained up to provide cover before she and Sid go away. Jazzer promises to be around to help out if there's any trouble.
Ed asks Mike what he plans to do if they get any more bull calves. Three is more than enough, and the veal idea is just draining money. Mike wants Ed to give Vicky a chance. She's got an appointment with Ian today. Ed's leaving just as Vicky arrives to say that Ian's going to take some veal.
Mike congratulates Vicky, who admits it's not as good as it could have been - Ian's only interested in particular cuts. She'll just have to find a butcher or a pie maker to take the rest. There's got to be a market for it, and Mike's confident she's the woman to find it. Mike tells her about the job Brenda's applying for. Vicky hopes she gets it, then that would be something else to celebrate.
Last on
Who knows their character best?