Main content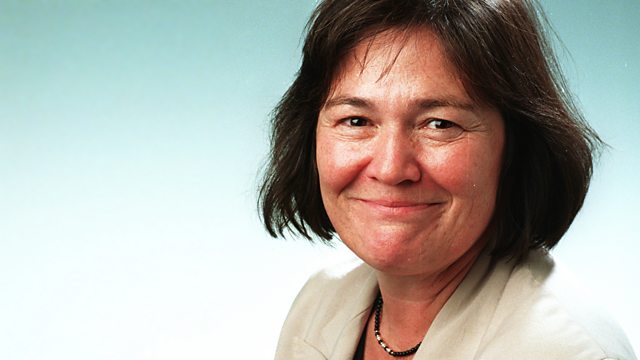 06/04/2010
Presented by Jenni Murray. MP Clare Short looks back at her career as a Labour minister and independent backbencher as she prepares to leave Westminster after 27 years.
Presented by Jenni Murray. Clare Short on leaving Westminster after 27 years as an MP. Once regarded as a firebrand of the left, Tony Blair brought her into Labour's first cabinet and gave her a department to run before she famously fell out with him over the decision to go to war with Iraq. She looks back at her parliamentary career.
The Intensive Care Unit at Great Ormond Street Hospital for Children is the subject of a new BBC2 television series starting tonight. The series follows the decision making process as it unfolds between doctors and parents as they face some of the most difficult ethical dilemmas in medicine in supporting severely sick children. While modern technology might make it possible to keep a child alive on a ventilator machine, if a child is not getting better at what point do doctors advise parents it's no longer right to carry on? Jenni is joined by Dr. Christine Pierce, Intensive Care Consultant at Great Ormond Street Hospital, and by John Harris, Professor of Bioethics at the University of Manchester.
Lola Shoneyin's first novel is the story of a polygamous family in Nigeria. Babi Segi is a rich, rotund patriarch. He has four competing wives and their children make up a clamorous household of twelve. In real life, Nigerian writer Lola had first-hand experience of polygamy; her grandfather had five wives. Her grandmother, the first to marry him, never forgave him. Lola discusses why she's written the book, what polygamy feels like for those involved and why it's still common in Nigeria.
Queen Isabella of Spain, Catherine de' Medici and Lucrezia Borgia: powerful female figures in early modern and Renaissance history who have become synonymous with the evils of the Inquisition, massacre and Machiavellian murder plots. But have these women been given an unfairly bad press and why? Author Theresa Breslin, whose historical fiction have featured all three women, is joined by Warwick University's Dr Penny Roberts to discuss whether these women have been singled out for their ruthlessness because they were women in men's roles.
Chapters
Clare Short

Jenni Murray talks to Clare Short on her parliamentary career spanning 27 years.

Duration: 11:47

Ethics of Care for Severely Ill Children

Jenni Murray discusses the decision making process with Dr Christine Pierce, Great Ormand Street Hospital and John Harris, Professor at the University of Manchester.

Duration: 11:53

Ruthless Women Rulers?

Jenni Murray discusses powerful female figures in early modern and Renaissance history with Theresa Breslin and Dr Penny Roberts from Warwick University

Duration: 08:59

Polygamy in Nigeria

Jenni Murray talks to the Nigerian writer Lola Shoneyin about her latest novel.

Duration: 09:15