Main content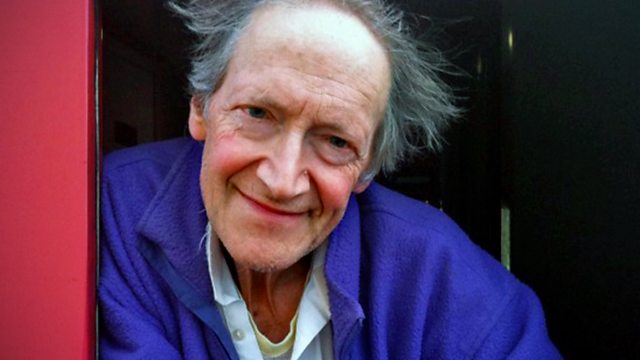 The Poetry Olympian: Michael Horovitz at 75
Music lecturer and writer Simon Warner celebrates the lifetime's achievements of poet and musician Michael Horovitz, as he turns 75.
The British Beat poet and musician Michael Horovitz is 75 on April 4th 2010, and in this lively celebration of a lifetime's idiosyncratic poetry output, his admirer, music lecturer and writer Simon Warner, makes the case that no-one has had a greater influence on the development of British poetry over the last 50 years. Describing himself as a 'poet, singer-songwriter, jazz and blues Anglo-saxophonist', Horovitz has spent decades publishing and promoting the verse of the English underground, often at his own expense and in the face of establishment indifference. In fact, his efforts are little less than the seeding ground of the spoken word tradition in the UK, and he has been, and continues to be, an inventive and indefatigable champion of well-known and up-and-coming poets and musicians.
His notion that poetry should be seen and heard, often with music has been shared and developed in collaboration with notable musicians from Stan Tracy to Damon Albarn, as well as a couple of generations of poetry performers, from Adrian Mitchell, John Cooper Clarke and Jean 'Binta' Breeze to John Hegley, Patience Agbabi and Francesca Beard.
His influence on publishing has been as significant as his impact on performance. In 1959 he launched New Departures, which first published works by Beckett, Burroughs, Ginsberg and others in the UK. The magazine grew into a famously anarchic and energetic touring show, Live New Departures, which brought poetry, music, visual art and performance to venues all over Britain during the counterculture explosion of the 1960s. He played a key part in the 1965 International Poetry Incarnation at the Albert Hall, and since 1980 he has organised a a number of Poetry Olympics events that have showcased, and continue to do so, inventive and inspiring collaborations between poets and musicians.
Music lecturer and writer Simon Warner charts the impact of this energetic and eccentric provoker of the establishment over five decades and talks to those who have worked with him, supported him and been supported by him over the years, including poets Pete Brown, Roger McGough, John Hegley, Valerie Bloom and Libby Houston, musicians Laurie Morgan and Damon Albarn, and writer Barry Miles.