Main content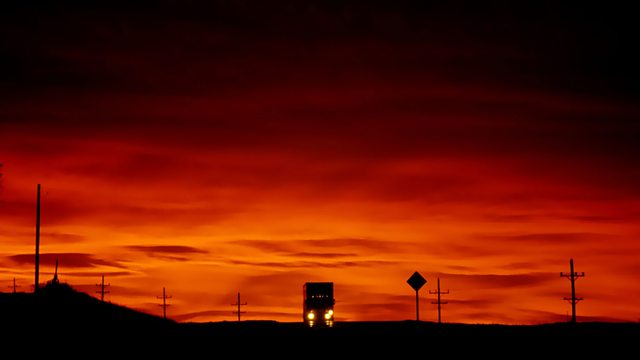 03/04/2010
Susan Sharpe presents music by Haydn, Puccini, Dvorak, Tchaikovsky, Schumann, Vivaldi, Brahms, Liszt, Faure, Mendelssohn, Scigalski, Mortelmans, Stainer, Haydn, Weber, Ravel, Pahor.
Susan Sharpe presents rarities, archive and concert recordings from Europe's leading broadcasters
01:02AM
Haydn, Joseph [1732-1809], and Anonymous
Die sieben letzten Worte unseres Erlösers am Kreuze (Hob.XX:2)
Jacques Ogg (fortepiano - modern copy of a Walter instrument (Vienna, 1795), Joseph Barrás (bassoon), Sergei Sprichev (drums), Ensemble "Alfonso X el Sabio", Luis Lozano Virumbrales (director), Carlos García (narrator)
02:27AM
Puccini, Giacomo (1858 -1924)
Crisantemi (Chrysanthemums)
Moyzes Quartet
02:34AM
Dvorák, Antonín (1841-1904)
Symphonic variations (Op.78)
BBC National Orchestra of Wales, Grant Llewellyn (Conductor)
03:01AM
Tchaikovsky, Pyotr Ilyich (1840-1893)
Souvenir de Florence [1890] arranged for Strings (Op.70)
The "Amadeus" Polish Radio Chamber Orchestra in Poznan, Agnieszka Duczmal (conductor)
03:35AM
Schumann, Robert (1810-1856)
Carnaval (Op.9)
Annie Fischer (piano)
04:02AM
Vivaldi, Antonio (1678-1741)
Concerto in D minor for strings and basso continuo (RV.128)
Arte dei Suonatori, Eduardo Lopez (conductor)
04:08AM
Brahms, Johannes (1833-1897)
Schicksalslied [Song of Destiny] for chorus and orchestra (Op.54)
Slovenian Radio and Television Symphony Orchestra and Chamber Choir, Marko Munih (conductor)
04:23AM
Liszt, Franz (1811-1886)
La Campanella
Valerie Tryon (piano)
04:28AM
Fauré, Gabriel (1845-1924)
Pavane for orchestra (Op.50)
BBC National Orchestra of Wales, Grant Llewellyn (Conductor)
04:36AM
Mendelssohn, Felix [1809-1847]
Prelude and Fugue No.1 in E minor (Op.35)
Shura Cherkassky (piano)
04:45AM
Scigalski, Franciszek (1782-1846)
Symphony in D major
Polish Radio Symphony Orchestra, Andrzej Mysinski (conductor)
05:01AM
Mortelmans, Lodewijk (1868-1952)
Solemn Procession to Gethsemani (Part II of Evangelical Diptych (1893-97 orchestrated in 1933)
Flemish Radio Orchestra, Jan Latham-Koenig (conductor)
05:05AM
Stainer, John (1840-1901)
God so loved the world (from 'The Crucifixion')
Vancouver Bach Choir, Bruce Pullan (conductor)
05:08AM
Haydn, Joseph (1732-1809)
Trio for keyboard and strings in G minor (H.XV.19)
Katharine Gowers (violin), Adrian Brendel (cello), Paul Lewis (piano)
05:25AM
Weber, Carl Maria von (1786-1826)
Andante and Rondo Ungarese in C minor (Op.35)
Juhani Tapaninen (bassoon), Finnish Radio Symphony Orchestra, Jukka-Pekka Saraste (conductor)
05:35AM
Scarlatti, Domenico (1685-1757)
Sonata in B minor (L.263) (Kk.377)
Natalya Pasichnyk (piano)
05:38AM
Gorczycki, Grzegorz Gerwazy (1665-1734)
Missa Paschalis
Il Canto:
05:53AM
Brahms, Johannes (1833-1897)
Rhapsody for piano (Op.79 No.1) in B minor
Steven Osborne (piano)
06:03AM
Mendelssohn, Felix (1809-1847)
Concerto for violin, piano and string orchestra in D minor
Leonidas Kavakos (violin), Enrico Pace (piano), Risør Festival Strings
06:41AM
Mokranjac, Stevan (1856-1914)
Seventh Song-Wreath
Karolj Kolar (tenor), Belgrade Radio & Television Choir, Mladen Jagust (conductor)
06:46AM
Ravel, Maurice [1875-1937] arranged by Zoltán Kocsis
Pavane pour une infante défunte
Zsolt Szatmári (clarinet), Zoltán Kocsis (piano)
06:53AM
Pahor, Karol (1896-1974)
Oce ná? hlapca Jerneja [The Bailiff Yerney's Prayer]
Chamber Choir AVE, Andraz Hauptman (conductor).