Main content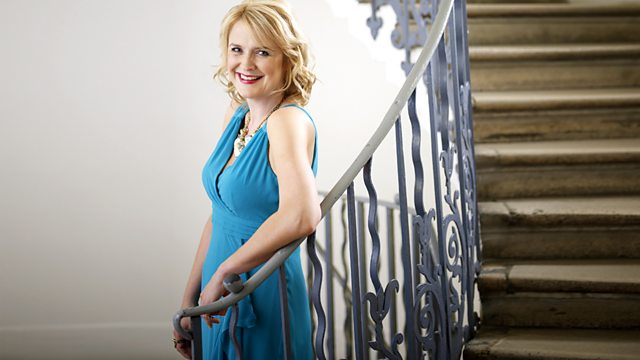 Tuesday - Sarah Walker
With Sarah Walker. Berlioz: Le carnaval romain. Beethoven: Piano Sonata (Pathetique). Brahms: Serenade No 2 in A. Beethoven: Romance in F, Op 50. Vaughan Williams: Symphony No 9.
Classical Collection with Sarah Walker
Today's great performances and classic recordings include a Mozart Violin Concerto from Arthur Grumiaux and Beethoven's Pathetique Sonata from Alfred Brendel.
10.00 Berlioz
Carnaval Romain, Op 9
Concertgebouw Orchestra, Amsterdam
Eduard Van Beinum (conductor)
DECCA 473 110-2
10.08* Beethoven
Piano Sonata in C minor, Op 13 (Pathetique) Alfred Brendel (piano) PHILIPS 464 680-2
10.29* Brahms
Serenade No 2 in A, Op 16
London Philharmonic Orchestra
Adrian Boult (conductor)
EMI 568655-2
10.54* Three Graduals by Bruckner performed by Polyphony, Stephen Layton (conductor) Hyperion CDA67629
11.09* Beethoven
Romance in F, Op 50
Arthur Grumiaux (violin)
New Philharmonia Orchestra
Edo De Waart (conductor)
PHILIPS 468 114-2
11.18* Vaughan Williams
Symphony No 9 in E minor
London Philharmonic Orchestra
Bernard Haitink (conductor)
EMI 557086-2.