Main content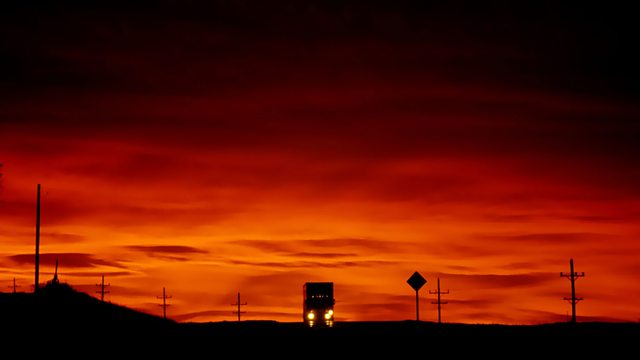 30/03/2010
Susan Sharpe presents music by Faure, Watkins, Strauss, Korngold, Kodaly, Reicha, Beethoven, Geminiani, Handel, Weber, Wagner, Vaughan Williams, Berwald, Koehne, Gilson and Grieg.
Susan Sharpe presents rarities, archive and concert recordings from Europe's leading broadcasters
01:01AM
Fauré, Gabriel (1845-1924)
La Bonne Chanson (Op.61)
Elizabeth Watts (soprano), Aronowitz Ensemble
01:26AM
Watkins, Huw (b. 1976)
Sad Steps for piano and string sextet (2008)
01:41AM
Strauss, Richard [1864-1949]
Capriccio (Op 85) Act 1 No.1 Prelude - string sextet
01:54:43AM
Gershwin, George [1898-1937] arr. Tom Poster
They Can't Take That Away From Me
Aronowitz Ensemble
01:58AM
Korngold, Erich (1897-1957)
Violin Concerto in D major (Op.35)
Chantal Juillet (violin), New Zealand Symphony Orchestra, Franz-Paul Decker (conductor)
02:25AM
Kodály, Zoltán (1882-1967)
Missa brevis
Soloists: Anikó Kopjár; Alice Komároni; Éva Nagy; Ágnes Tumpekné Kuti; Tímea Tillai; János Szerekován; Jószef Moldvay; Chamber Choir of Pecs; István Ella (organ); Aurél Tillai (conductor)
03:01AM
Reicha, Antoine [1770-1836]
Clarinet Quintet in B flat major (Op.89)
Joze Kotar (clarinet), Slovene Philharmonic String Quartet
03:24AM
Beethoven, Ludwig van (1770-1827)
Symphony No.4 in B flat major (Op.60)
Norwegian Radio Orchestra, Eivind Aadland (conductor)
03:59AM
Geminiani, Francesco (1687-1762)
Concerto grosso in D minor (Op.7 No.2)
La Petite Bande, Sigiswald Kuijken (conductor)
04:09AM
Handel, Georg Frideric (1685-1759)
Aria: Mi lusinga il dolce affetto (Act2Sc3 Alcina)
Graham Pushee (counter-tenor) Australian Brandenburg Orchestra, Paul Dyer (artistic director)
04:15AM
Scarlatti, Domenico (1685-1757)
Sonata in C major (K.460)
Andreas Staier (harpsichord)
04:21AM
Scarlatti, Domenico (1685-1757)
Sonata in C major (K.461)
Andreas Staier (harpsichord)
04:24AM
Weber, Carl Maria von (1786-1826)
Divertimento assai facile for guitar and fortepiano (J.207) (Op.38) [1816]
Jakob Lindberg (guitar), Niklas Sivelöv (fortepiano)
04:36AM
Madetoja, Leevi (1887-1947)
Iltatähti (Night Star)
Risto Kyrö (piano)
04:40AM
Wagner, Richard (1813-1883)
Siegfried Idyll for small orchestra
Norwegian Radio Orchestra; Arvid Engegård (conductor)
05:01AM
Stanford, Charles Villiers (1852-1924)
When Mary thro' the garden went, No.3 of 8 Partsongs (Op.127. No.3)
BBC Singers, Bob Chilcott (conductor)
05:04AM
Stanford, Charles Villiers (1852-1924)
The Haven - from 8 Partsongs (Op.127 No.4)
BBC Singers, Stephen Cleobury (conductor)
05:07AM
Vaughan Williams, Ralph (1872-1958)
Norfolk Rhapsody No.1 in E minor
Melbourne Symphony Orchestra, Sir Bernard Heinze (conductor)
05:18AM
Walton, William (1902-1983)
3 Pieces for organ
Ian Sadler (organ of St.James Cathedral, Toronto)
05:24AM
Berwald, Franz (1796-1868)
String Quartet in Eb Major (1849)
Zetterqvist String Quartet
05:43AM
Gassman, Florian Leopold (1729-1774)
Stabat Mater
Capella Nova Graz (with continuo), Otto Kargl (conductor)
05:55AM
Purcell, Henry (1659-1695)
Chacony a 4 for strings in G minor (Z.730)
Simon Standage (violin), Ensemble Il Tempo
06:01AM
Koehne, Graeme (b. 1956)
Capriccio
Clemens Leske (piano), Adelaide Symphony Orchestra, Janos Furst (conductor)
06:21AM
Gilson, Paul (1865-1942)
Andante and Scherzo for cello and orchestra [1906]
Timora Rosler (cello), Flemish Radio Orchestra, Martyn Brabbins (conductor)
06:30AM
Grieg, Edvard (Hagerup) (1843-1907)
Lyric pieces - book 5 for piano (Op.54): Nos. 2, 4, 3
Sveinung Bjelland (piano)
06:42AM
Hellendaal, Pieter (1721-1799)
Concerto grosso for strings and continuo in D major (Op.3 No.5)
Combattimento Consort Amsterdam.