Main content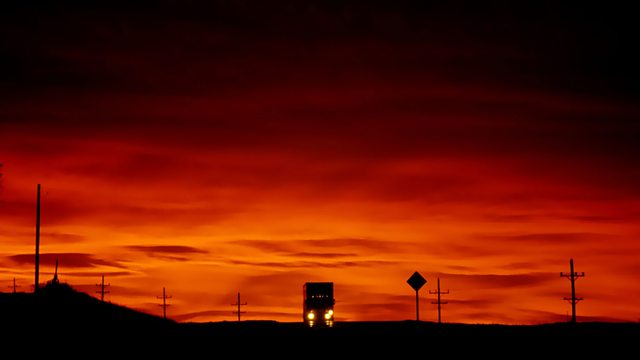 29/03/2010
Susan Sharpe presents Schubert's Octet in F, plus music by Prokofiev, Gorecki, Veress, Grieg, Vivaldi, Golestan, Lotti, Elsner, Kuula, Corelli, Sibelius, Strauss, Mozart, Albeniz.
Susan Sharpe presents rarities, archive and concert recordings from Europe's leading broadcasters
01:01AM
Schubert, Franz (1797-1828)
Octet (D.803) in F major
Tor Johan Bøen (violin), Karolina Radziej (violin), Mari Giske (viola), Gunnar Hauge (cello), Ingvild Pettersen (double bass), Toni Salar-Verdu (clarinet) Trond Olav Larsen (bassoon) Frødis Ree Wekre (french horn)
02:03AM
Prokofiev, Sergey (1891-1953)
Symphony No.7 in C sharp minor (Op.131)
Orchestre Métropolitain, Agnes Grossmann (conductor)
02:34AM
Górecki, Henryk Mikolaj (b. 1933)
Salve Sidus Polonorum - Cantata in honour of St Wojciech (Adalbertus) (Op.72)
Warsaw Philharmonic Choir [Henryk Wojnarowski (choirmaster)], Percussion Ensemble of the National Philharmonic Orchestra, National Polish Radio Symphony Orchestra, Wojciech Michniewski (conductor)
03:01AM
Veress, Sandor (1907-1992)
Four Transylvanian Dances for String Orchestra
Berne Symphony Orchestra, Dmitri Kitaenjko (conductor)
03:17AM
Grieg, Edvard (1843-1907)
Symphonic Dances (Op.64)
Slovak Radio Symphony Orchestra, Bratislava, Ondrej Lenard (conductor)
03:44AM
Vivaldi, Antonio (1678-1741)
Dixit Dominus in D major (RV.595)
Unidentified soloists, Choir of Latvian Radio and the Riga Chamber Players, Sigvards Klava (conductor)
04:14AM
Golestan, Stan (1875-1956)
Arioso and Allegro de concert
Gyözö Máté (viola), Balázs Szokolay (piano)
04:23AM
Rautavaara, Einojuhani (b. 1928)
Lorca Suite
Finnish Radio Chamber Choir, Eric-Olaf Söderström (conductor)
04:29AM
Fauré, Gabriel (1845-1924)
Dolly - Suite for piano duet (Op.56)
Erzsébet Tusa, Istvan Lantos (pianos)
04:43AM
Lotti, Antonio (1666-1740)
Sonata in F major 'Echo-Sonate' for 2 oboes, bassoon and continuo
Ensemble Zefiro
04:53AM
Elsner, Józef Antoni Franciszek (1769-1854)
Overture to the opera-duodrama "The echo in the Wood"
Polish Radio Symphony Orchestra, Andrzej Straszynski (conductor)
05:01AM
Philips, Peter (1561-1628)
Amarilli mia bella, after Caccini
Vital Julian Frey (harpischord)
05:05AM
Brahms, Johannes (1833-1897)
Gestillte Sehnsucht (Op.91 No.1)
Judita Leitaite (mezzo-soprano), Arunas Statkus (viola), Andrius Vasiliauskas (piano)
05:12AM
Kuula, Toivo (1883-1918)
Festive March (Op.13)
Finnish Radio Symphony Orchestra, George de Godzinsky (conductor)
05:21AM
Hildegard von Bingen (1098-1179)
O vis aeternitatis (Responsorium)
Sequentia
05:30AM
Corelli, Arcangelo (1653-1713)
Concerto grosso (Op.6 No.8) in G minor 'per la notte di Natale' ('Christmas night')
Bergen Philharmonic Orchestra, Roy Goodman (conductor)
05:45AM
Sibelius, Jean (1865-1957)
Suite Champêtre (Op.98b)
Danish Radio Concert Orchestra, Hannu Koivula (conductor)
05:53AM
Strauss, Richard (1864-1949)
Concerto for horn and orchestra No.1 in E flat major, Op.11
Ferenc Tarjáni (horn), Hungarian Radio Orchestra, Antal Jancsovics (conductor)
06:10AM
Horovitz, Joseph (b. 1926)
Music Hall Suite
The Slovene Brass Quintet
06:21AM
Mozart, Wolfgang Amadeus (1756-1791)
Concerto for flute and orchestra in D major (K.314)
Robert Aitken (flute), National Arts Centre Orchestra, Franco Mannino (conductor)
06:42AM
Albéniz, Isaac (1860-1909)
Rapsodia española
Angela Cheng (piano), Calgary Philharmonic Orchestra, Hans Graf (conductor).