Main content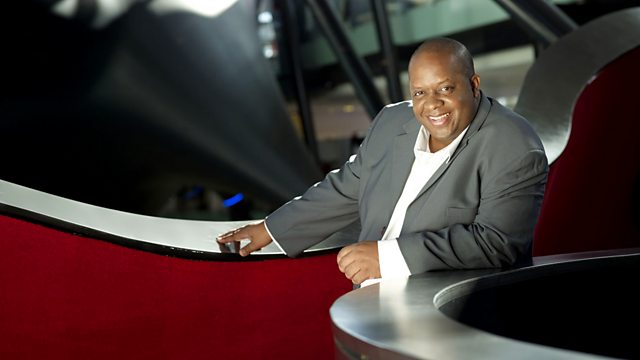 Vincent Herring/2010 Oxford Jazz Festival
Julian Joseph talks to funk/fusion saxophonist Vincent Herring about his new album Morning Star, and also previews the 2010 Oxford Jazz Festival.
Julian Joseph interviews Vincent Herring, a saxophonist who is a major voice on the international jazz scene."Herring" first toured Europe and the United States with Lionel Hampton's Big Band in the early 1980's. As he developed his musicianship, he began to work with Nat Adderley, a liaison that continued for nine years. Along the way he worked and/or recorded with Cedar Walton, Freddie Hubbard, Dizzy Gillespie, Louis Hayes, Art Blakey and The Jazz Messengers. Vincent also appeared as a guest soloist at Carnegie Hall with John Faddis and The Carnegie Hall Big Band.
Just before his recent show at Ronnie Scott's, Herring was interviewed by Julian Joseph about his current "Morning Star" album which brings out Herrings' funk/ fusion feel to his music.
On the same programme Julian Joseph previews the forthcoming Oxford Jazz Festival an action-packed four days of jazz from 1st to 4th April 2010, with acclaimed jazz artists performing in some of Oxford's finest and most historic venues, including the Ashmolean, the Bodleian Library, the North Wall Arts Centre, and Saint Michael at the North Gate, the oldest building in Oxford, and fuses them with some of the finest UK jazz band around.