Main content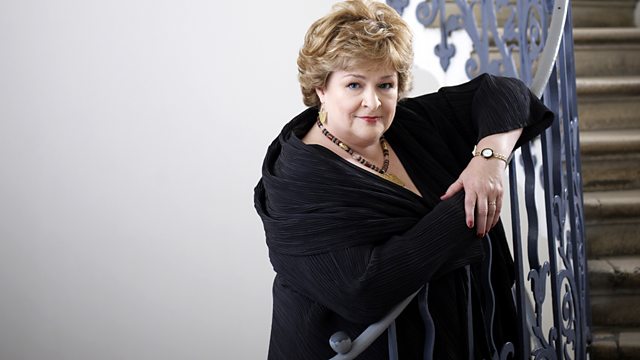 The Arch-Musician
Catherine Bott uncovers the story of Nicola Vicentino, the 16th-century composer who shocked and amazed people with his radical microtonal music.
We tend to think of the Italian Renaissance as a cauldron of iconoclastic ideas. But that's far less true of music than of visual art or science. In today's Music Feature Catherine Bott goes in search of a composer born 500 years ago who found that being a *musical* innovator was no easy task: Nicola Vicentino.
Imagine an octave divided into 31 parts - 31 very small intervals, 'microtones' - rather than the 12 semitones we're used to today. Sounds weird - and it sounded weird to people when Vicentino first came up with idea in the 1500s. 'But opposition won't stop me,' he said. He composed microtonal music, he built a 'superharpsichord' (archicembalo) and 'superorgan' to play it, he trained choirs to sing it, he wrote a book promoting it.
'Learning and investigating new things - that's human nature' was Vicentino's motto. Every page of his book is filled with 'my ideas'. His radical musical ideas provoked every possible reaction - from vitriolic hostility to fanatical support. Traditionalists were horrified. Some of the most powerful people in Italy gave Vicentino their patronage. Adoring pupils dubbed him Arcimusico - the Arch-Musician.
In this programme, Catherine Bott uncovers Vicentino's remarkable story, exploring what it meant to be a musical innovator in sixteenth-century Italy. How did Vicentino come up with his ideas? How did he try to sell them? Why did people react in the way they did? What were the consequences - for Vicentino himself, and for the future of music?
Perhaps the biggest obstacle Vicentino faced is that his music is very hard to perform. But in the twenty-first century people are at last beginning to prove it's possible. Catherine Bott has a go herself, and meets other people who've tried - including members of the BBC Singers who tackled Vicentino's music specially for this programme with conductor James Weeks.
With Anton Lesser as Vicentino and contributions from Manfred Cordes, Davide Daolmi, Mary Hollingsworth, Margaret Hunter, Lewis Jones, Laurie Stras, James Weeks, Jon Wild and members of the BBC Singers.
Last on
Broadcasts