Main content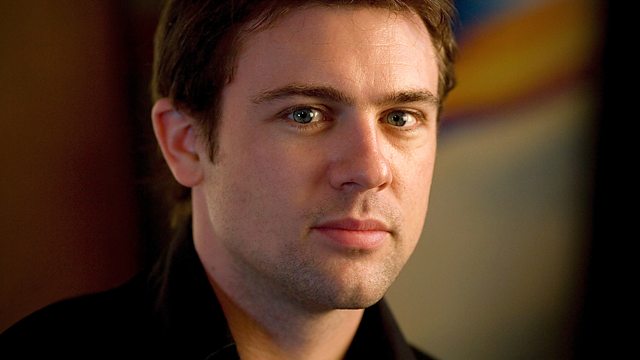 Delirious Wilderness
Poet Owen Sheers travels to the Arenig Valley in North Wales to discover the brilliant, tragic tale of Britain's lost school of Post-Impressionism.
Poet Owen Sheers travels to one of the wildest corners of the country - to discover the brilliant, tragic tale of Britain's lost school of Post-Impressionism.
A century ago, Britain's most brilliant - and infamous - artistic celebrity fled the debauchery of London's bohemia to find a new purity - in one of the nation's most remote wildernesses. He had been tempted there by a unique kindred spirit - a fellow painter and bohemian wildchild - whose rich imagination and relentless lust for life was spurred by knowledge that he had just months to live.
The celebrity was Augustus John, doyen of the Cafe Royal and celebrity portraitist of London's top literary figures and socialites. His friend: James Dickson Innes - virtually forgotten since his tragic death from tuberculosis aged just 27 - yet described by one critic as 'indispensable' to British landscape art.
Their Eden was the Arenig Valley in North Wales - a sliver of craggy, swirling peaks and haunting, silent plateaux east of Snowdonia, between Bala and Ffestiniog. There, buffeted by the wind and blinded by the rain, they painted feverish, delirious landscapes together in the open air - a unique blaze of creativity amidst the desolate countryside, described as Britain's only true flame of Post-Impressionism.
Yet after barely eighteen months, their fire was extinguished - as the spectre of war, illness and death abruptly drew a curtain upon their work. And whilst John was to live on for nearly half a century, his reputation - and infamy - undiminished, Innes was to die barely a year later - his work unappreciated and unloved - in a Kent hospice. After Arenig, neither man was to paint landscapes ever again.
Poet Owen Sheers grew up amongst the Black Mountains of South Wales, from which he drew inspiration for his collection "Skirrid Hill". In Delirious Wilderness, he tells the story of this unique, fleeting moment in British art history - encountering artists, writers and art historians, as he travels to Arenig - as remote now as it was a century ago - to try to distil what John and Innes were searching for in this untamed landscape.
The programme features contributions from the famed travel writer Jan Morris - herself haunted by the Arenig Valley, which she describes as "hallucinogenic...like entering a dream" - as well as Augustus John's biographer Michael Holroyd, and the contemporary Welsh landscape artist Iwan Gwyn Parry.
Last on
Broadcast