Main content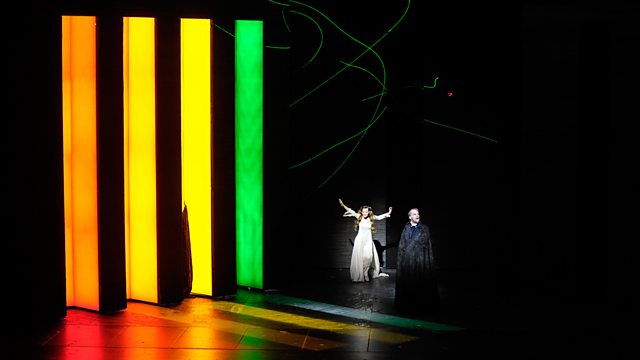 Duke Bluebeard's Castle
Adam Fischer conducts baritone Gabor Bretz and soprano Elena Zhidkova in a performance of Bartok's only opera, a one-act work with a libretto by Bela Balazs.
Béla Bartók only wrote one opera, Duke Bluebeard's Castle in a career that concentrated mainly on music for orchestra, piano and string quartet. A one-act opera, its libretto is by the poet Béla Balázs who actually wrote it for either Bartók or fellow composer Kodály to set to music, as he was much influenced by the peasant ballads and lyrics they were both collecting at the time and Bartók's setting of the text reminds us constantly that we are in the world of the folk ballad. The story centres entirely on only two characters, Duke Bluebeard and his new, and latest wife Judith. It is a story of the failure of trust. For Judith, love is not enough. She must know everything about her husband's past. With each of the seven doors she opens into his past, she distances herself from his present and eventually becomes confined with him in the dungeon his castle has become.
Duke Bluebeard: Gábor Bretz (baritone)
Judith: Elena Zhidkova (soprano)
Narrator: Ors Kisfaludy
Adam Fischer (Conductor)
Netherlands Opera Residentie Orchestra.