Main content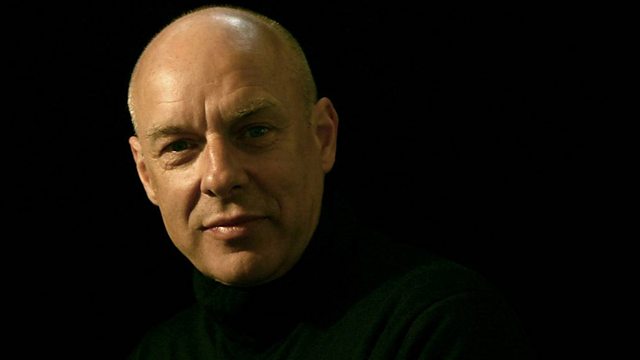 02/04/2010
Arts news and reviews. Mark Lawson talks to Brian Eno, guest artistic director of the 2010 Brighton Festival.
Mark Lawson talks to Brian Eno, Guest Artistic Director of this year's Brighton Festival. Having trained as a painter with artist Tom Phillips, Eno began his musical career as a member of Roxy Music in the early 1970s. After disagreements with Bryan Ferry, he started releasing solo albums, collaborations with David Byrne and producing records for David Bowie, U2 and others. His invention of so-called ambient music began with Music for Airports and his radical approach to musical form continues in current works, several of which will be performed at the Brighton Festival, including the installation 77 million paintings which begins in April.
In his West London recording studio, Brian Eno talks about early experiments with cassettes, American radio preachers, saying no to Bono and reasons to be optimistic about the future of the world.
Last on

Broadcast