Main content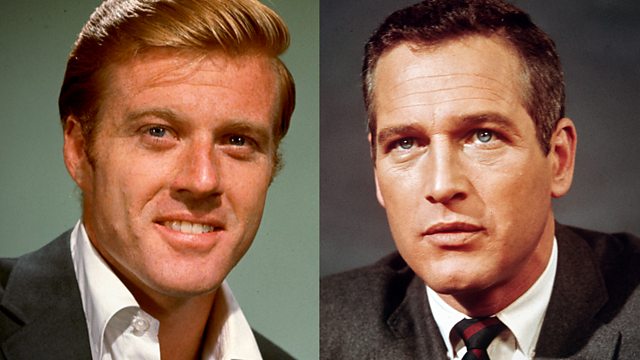 01/04/2010
Presented by Jenni Murray. Who do you prefer, Robert Redford or Paul Newman?
Presented by Jenni Murray. Just a few months after coming on Woman's Hour last March to talk about her retirement plans, Baroness Glenys Kinnock decided against a slower pace of life and was appointed Minister of State at the Foreign Office. Today she joins Jenni to talk about her additional new responsibility in leading the Government's work, tackling violence against women overseas.
The British Film Institute launches its Paul Newman season with 20 of his films screened throughout April. But it is his partnership with Robert Redford that cemented box office status for both? Dr Sarah Churchwell, film critic and Senior Lecturer in America Studies at UEA and Antonia Quirke, author and film critic assess their careers. When it comes to choosing between them, is there any contest?
The wicked stepmother is one of the most compelling characters in myth and fairytale. And now that at least one in ten of us live in step-families, what do we really know about life with a modern stepmother, and life as a stepchild? We'll be hearing about new research into the 21st century stepmother from Dr Lisa Doodson, author of 'How to be a Happy Stepmum" and will also joined by the writer Sophie Parkin.
This month saw the UK release of the film version of Stieg Larsson's best seller, "The Girl with the Dragon Tattoo". His work has divided opinion, with the title character Lisbeth Salander seen by some as a popular feminist heroine, while others damn the extreme violence perpetrated against some of the female characters as gratuitous and misogynist. Woman's Hour investigates.
Chapters
Baroness Glenys Kinnock

Jenni Murray speaks to Baroness Glenys Kinnock.

Duration: 08:28

Paul Newman v Robert Redford

When it comes to choosing between them, is there any contest? Jenni is joined by Dr Sarah Churchwell, film critic and academic and by Antonia Quirke, author and film critic.

Duration: 12:33

Stepmums

Isn't it time that the role was seen in a more positive light? Jenni hears about new research into the modern day stepmother from Dr Lisa Doodson, psychologist and by writer Sophie Parkin.

Duration: 10:48

Extreme Violence in films and books

Jenni is joined by N J Cooper, a crime writer, reviewer and chair of the Harrogate Crime Writing Festival and by Christina Koning, a novelist and reviewer.

Duration: 09:29