Main content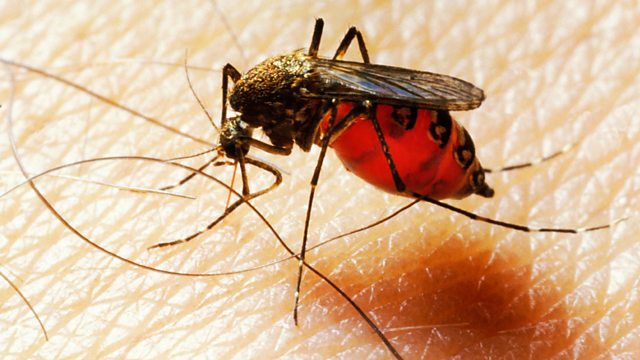 Suckers! Poet and Parasite
Armed with a mosquito net of poems, Paul Farley goes in search of leeches, fleas and lice to find out how poets from Donne to Rimbaud have represented blood-sucking parasites.
Parasites are not an obvious subject matter for poetry, but in fact there are a surprising number of poems about these miniature blood-suckers. From Donne's 'The Flea', to Rimbaud's 'Lice Hunters' and D.H. Lawrence's 'Mosquito', it seems that a number of prominent poets have been fascinated by the notion of blood-sucking and by the uncomfortable relationship between man and parasite.
Paul Farley considers this long relationship between poets and parasites as he looks for leeches in the pools of Dungeness, visits the mosquito colonies cultivated under Gower Street in London and marvels at the strange beauty of the flea specimens in the Rothschild Collection of Fleas at the Natural History Museum.
In the company of entomologists and of fellow poets, Susan Wicks, Antony Dunn and Sarah Howe, Paul examines both classic and contemporary poems to discover how parasites have been portrayed - and transformed - in verse.
Paul Farley is an award-winning poet and broadcaster. His work includes the poetry collections, The Boy from the Chemist is Here to See You, The Ice Age and Tramp in Flames.
Last on
Broadcasts