Main content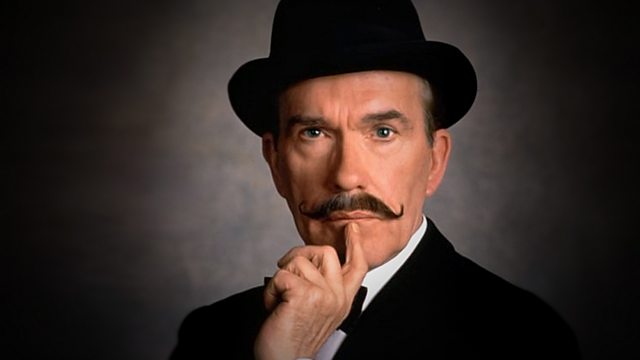 Five Little Pigs
Can the Belgian sleuth solve the case of a father murdered 16 years previously? Agatha Christie's whodunit stars John Moffatt.
Sixteen years after her mother was convicted of murdering her father, Carla Lemarchant desperately seeks the help of Hercule Poirot.
Convinced her mother was innocent, Carla is prepared for whatever discovery the Belgian sleuth might make.
But this is a formidable challenge even for the remarkable detective - especially as he's nothing to go on - except five suspects who fit strangely into the pattern of a children's nursery rhyme...
John Moffatt stars as Hercule Poirot.
First published in 1943, Agatha Christie's whodunnit dramatised by Michael Bakewell. ,
Hercule Poirot …. John Moffatt
Carla Lemarchant …. Clare Heyhoe
Sir Montague Depleach …. John Woodnutt
Elsa Greer …. Suzy Aitchison
Caroline Crale …. Jemma Churchill
Amyas Crale …. John Hartley
Cale Jonathan …. David Kossoff
Philip Blake …. Derek Waring
Meredith Blake …. Graham Crowden
Miss Williams …. Carmel McSharry
Angela Warren …. Charlotte Attenborough
Actor John Moffatt (1922-2012) played Hercule Poirot in 25 productions for BBC Radio.
Director: Enyd Williams
First broadcast on BBC Radio 4 in June 1994.
Last on
Broadcasts

Featured in...
A selection of programmes celebrating 125 years since the birth of The Queen of Crime.