Main content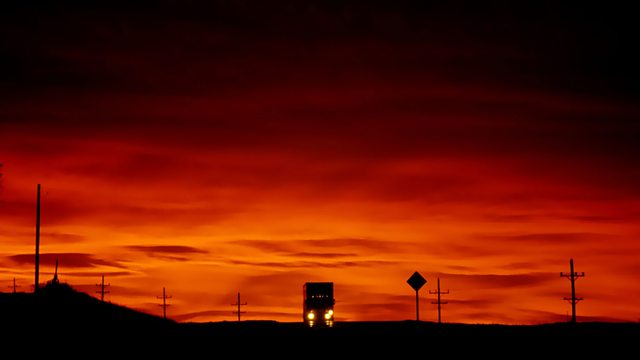 27/03/2010
John Shea presents music including Halevy's La Juive, plus Berlioz, Poulenc, Satie, Faure, Ward, Bach, Mozart, Kreisler, Vivaldi, Kroll, Roukens, Biber, Bartok and Tchaikovsky.
John Shea presents rarities, archive and concert recordings from Europe's leading broadcasters
01:01AM
Berlioz, Hector (1803-1869)
Overture - Beatrice and Benedict (Op.27)
New Zealand Symphony Orchestra, Sir Neville Marriner (conductor)
01:09AM
Poulenc, Francis (Jean Marcel) (1899-1963)
Sonata for Violin and Piano (1943)
Semmy Stahlhammer (violin), Roland Pöntinen (piano)
01:32AM
Halevy, Jacques-François [1799-1862]
La Juive - opera,
Dennis O'Neill (tenor) [Eleazar], Marina Poplavskaya (soprano) [Rachel], Alastair Miles (bass) [Cardinal Brogni], Dario Schmunck (tenor) [Leopold], Nicole Cabell (soprano) [Princess Eudoxie], Joachim Seipp (bass) [Ruggiero], Matthew Rose (bass) [Albert], Charbel Mattar (bass) [Town Crier], John Morrissey (bass) [First solo citizen], Christopher Lackner (baritone) [Second solo citizen], Neil Gillespie (tenor) [Officer], Bryan Secombe (bass) [Hangman], Royal Opera House Chorus, Royal Opera House Orchestra, Daniel Oren (conductor)
04:27AM
Satie, Erik (1866-1925), arr.Jorgen Jersild
Three melodies with texts by J.P. Contamine de La Tour (Les Anges [The Angels1]; Elegie²; Sylvie³)
Hanne Hohwu1, Merte Grosbol², Peter Lodahl³ (soloists), Merete Hoffmann1, ³ (oboe), The Jutland Chamber Choir, Mogens Dahl (conductor)
04:35AM
Fauré, Gabriel [1845-1924]
Quartet for strings (Op.121) in E minor
Ebène Quartet
05:01AM
Ward, John (c.1589-1638)
Fantasia No.1 à 5
The Rose Consort of Viols
05:05AM
Bach, Johann Sebastian (1685-1750)
Partita for solo violin No.1 in B minor, (BWV.1002)
Rachel Podger (violin)
05:21AM
Mozart, Wolfgang Amadeus (1756-1791)
Violin Concerto no.4 in D major (K.218)
Frank Peter Zimmerman (violin), Netherlands Radio Philharmonic Orchestra, Guido Ajmone Marsan (conductor)
05:45AM
Kreisler, Fritz (1875-1962) (attrib by Kreisler to Pugnani)
Praeludium and Allegro
Moshe Hammer (violin), Valerie Tryon (piano)
05:51AM
Vivaldi, Antonio [1678-1741]
Violin Concerto in D (Op.3 No.9) (RV.230)
Europa Galante, Fabio Biondi (director)
05:59AM
Kroll, William (1901-1980)
Banjo and Fiddle
Moshe Hammer (violin), Valerie Tryon (piano)
06:02AM
Roukens, Joey (b. 1982)
Un Cuadro de Yucatan - a violin caprice
Janine Jansen (violin)
06:07AM
Biber, Heinrich Ignaz von (1644-1704)
Sonata Violino Solo Representiva
Elizabeth Wallfisch (Baroque violin), Rosanne Hunt (cello), Linda Kent (harpsichord)
06:18AM
Bartók, Béla (1881-1945), arranged by Székely, Zoltán (1903-2001)
Romanian folk dances (Sz.56)
Vineta Sareika (violin), Ventis Zilberts (piano)
06:25AM
Tchaikovsky, Pyotr Il'yich (1840-1893)
Violin Concerto in D major (Op.35)
Anne-Sofie Mutter (violin), Oslo Philharmonic Orchestra, André Previn (conductor).