Main content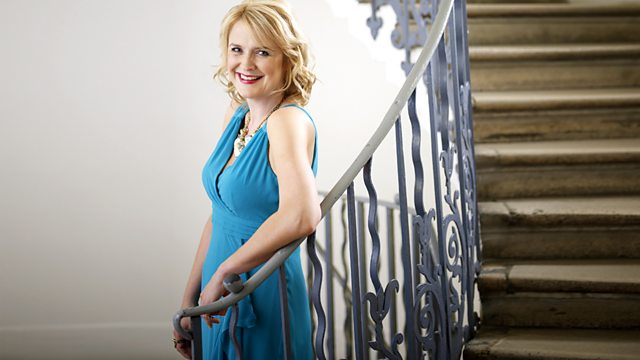 Friday - Sarah Walker
With Sarah Walker. Rossini: Overture (The Italian Girl in Algiers). Mozart: Die Zauberflote (excerpt). Mendelssohn: String Quartet in E flat. Scriabin: Etudes. Durufle: Requiem.
Classical Collection
with Sarah Walker
Great performances and classic recordings concluding the week's theme of young musicians.
10.00Rossini
The Italian Girl in Algiers: overture
Chamber Orchestra of Europe
Claudio Abbado (conductor)
DG 431 653-2
10.08*Mozart
"Seid uns zum zweitenmal willkommen" (Die Zauberflöte, Act 2)
Soloists of the Boys Choir of Tolz
Vienna Philharmonic Orchestra
James Levine (conductor)
RCA GD84586-2
10.09*Mendelssohn
String Quartet in E flat
Coull String Quartet
Hyperion CDS44051/3 [3 CD set]
10.33*Shostakovich
Duet of Boris and Lidochka (Moscow, Cheryomushki, Act 2)
Anatoly Lochak (baritone)
Elena Prokina (soprano)
Residentie Orchestra The Hague
Gennady Rozhdestvensky (conductor)
Chandos CHAN9591
10.40*Scriabin
Etudes op 8: selection
Lang Lang (piano)
Telarc CD80582
10.57*Patterson
Westerly Winds
Galliard Ensemble
Meridian CDE 84429
11.09*Bach arr Stokowski
Andante sostenuto (Violin sonata no 2 BWV1003)
The All-American Youth Orchestra
Leopold Stokowski (conductor)
Music and Arts CD845
11.16*Duruflé
Requiem
Olaf Bär (baritone)
Ann Murray (mezzo-soprano)
Choir of King's College Cambridge
Peter Barley (organ)
English Chamber Orchestra
Stephen Cleobury (conductor)
EMI CDC 749880-2
A Classic Arts Production
Produced by Sarah Devonald.