Main content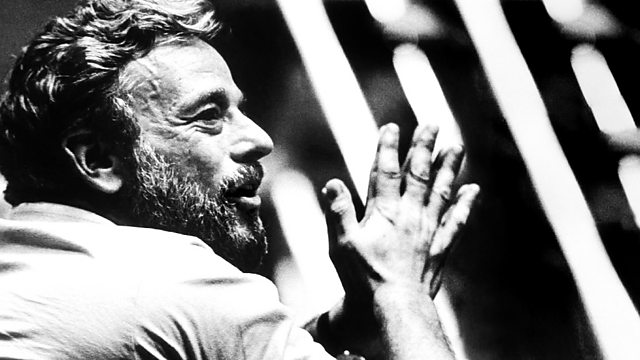 Sunday in the Park with George
Composer and lyricist Stephen Sondheim joins Donald Macleod to discuss the painting that he turned into a musical, a tangled web of fairytales and the production Assassins.
Continuing our series in which Broadway legend Stephen Sondheim talks to Donald Macleod. The fourth programme features the musical that grew out of a painting; a tangled web of fairytales; and a positively murderous show about the assassins, and would-be-assassins, of US presidents. The painting in question is Seurat's hugely famous A Sunday Afternoon on the Island of La Grande Jatte, and the work it inspired was the Pulitzer-prize-winning Sunday in the Park with George, a deeply personal show about the joys and the costs of creation. The fairytales are the ones familiar to every child, but in Into the Woods they are woven together in an extraordinarily intricate way, before completely unraveling in the second act. Assassins caused a huge furore when it was unveiled in 1990, not least because it happened to coincide with the opening salvo of the first Gulf War, Operation Desert Storm - under such circumstances, a show that climaxed with the assassination of JFK was bound to be interpreted as deeply unpatriotic. Sondheim also talks about the logistics of mounting a Broadway production, and the pleasures of "trancing out" during the creative process.
Produced by Chris Barstow.