Main content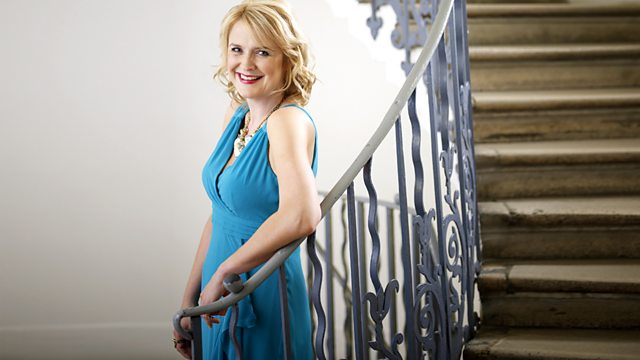 Thursday - Sarah Walker
With Sarah Walker. Hellendaal: Concerto II. Holst, ed Matthews: Suite in E flat for military band. Brahms: Sonata No 2 in F for cello and piano. Tchaikovsky: Symphony No 5.
Classical Collection
with Sarah Walker
Great performances and classic recordings.
This week featuring young musicians and works produced by composer's in their youth
with the West-Eastern Divan Orchestra performing Tchaikovsky's Fifth Symphony
10.00Hellendaal
Concerto II
Roy Goodman (violin/conductor)
Andrew Manze (violin)
European Community Baroque Orchestra
Channel Classics CCS3492
10.11*The Vienna Boys' Choir perform a traditional Shearer's Song from Australia,
Fauré's Pie Jesu and Kaplan's 7th Psalm of Abraham
10.18*Holst ed. Matthews
Suite for Military Band in E flat op.28 no 1
Royal Northern College of Music Wind Band
Timothy Reynish (conductor)
Chandos CHAN9697
10.29* Brahms
Sonata for cello and piano no 2 in F op 99
Natalie Clein (cello)
Charles Owen (piano)
Classics for Pleasure 586146-2
10.56*Tchaikovsky
Symphony no 5 in E minor op 64
West-Eastern Divan Orchestra
Daniel Barenboim (conductor)
Warner 2564 621905-2
11.44*Trad arr Kevin Siegfried
Five Shaker Songs
Brigham Young University Concert Choir
Rosalind Hall (conductor)
Tantara TCD0505BRV.