Main content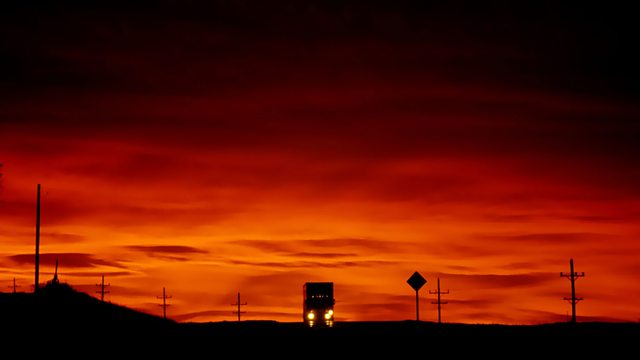 25/03/2010
John Shea introduces music, including Grieg, Brahms, Franck, Gilson, Berlioz, Bach, Schubert, Spohr, Kreisler, Francaix, Ravel, Telemann, Mozart, Rameau, Haydn and Debussy.
John Shea presents rarities, archive and concert recordings from Europe's leading broadcasters
01:01AM
Grieg, Edvard Hagerup (1843-1907)
Sonata for Violin and Piano No.2 in G major (Op.13)
01:22AM
Brahms, Johannes (1833-1897)
Sonata no. 3 in D minor for violin and piano (Op. 108)
01:44AM
Franck, César (1822-1890)
Sonata for violin and piano (M.8) in A major
Marianne Thorsen (violin), Håvard Gimse (piano)
02:11AM
Gilson, Paul (1865-1942)
La Mer (1892)
Flemish Radio Orchestra, Flemish Radio Choir, Brassband Buizingen, Martyn Brabbins (conductor)
02:47AM
Berlioz, Hector (1803-1869)
Overture to Les Franc-juges (Op.3)
Bergen Philharmonic Orchestra, John Nelson (conductor)
03:01AM
Bach, Johann Sebastian (1685-1750)
Brandenburg Concerto No.3 in G major, BWV.1048
Australian Brandenburg Orchestra, Paul Dyer (conductor)
03:14AM
Schubert, Franz (1797-1828)
Notturno (D.897) for piano and strings in E flat major
Vadim Repin (violin), Jan-Erik Gustafsson (cello), Leif Ove Andsnes (piano)
03:23AM
Spohr, Louis (1784-1859)
String sextet in C major, Op.140
Wiener Streichsextet
03:48AM
Kreisler, Fritz (1875-1962)
Preludium and Allegro (à la Pugnani) for violin and piano
Tobias Ringborg (violin), Anders Kilström (piano)
03:55AM
Françaix, Jean (1912-1997)
Quintet for wind No.1 [1948]
Galliard Ensemble
04:16AM
Ravel, Maurice (1875-1937)
Valses nobles et sentimentales
Trondheim Symphony Orchestra, conductor Eivind Aadland
04:34AM
Telemann, Georg Philipp (1681-1767)
Sonata in D minor
Peter Hannan (recorder), Colin Tilney (harpsichord), Christel Thielmann (viola da gamba)
04:44AM
Mozart, Wolfgang Amadeus (1756-1791)
Sonata for keyboard (K.576) in D major
Jonathan Biss (piano)
05:01AM
Bach, Johann Sebastian (1685-1750)
Cantata No.170 'Vergnügte Ruh', beliebte Seelenlust' (BWV.170)
Anne Sofie von Otter (mezzo-soprano), Les Musiciens du Louvre, Marc Minkowski (conductor)
05:22AM
Rameau, Jean-Philippe (1683-1764)
Pieces from Les Indes Galantes
Norwegian Chamber Orchestra, Terje Tønnesen (conductor)
05:35AM
Haydn, Joseph (1732-1809)
String Quartet in G major (Op.77 No.1)
Australian String Quartet
06:01AM
Debussy, Claude (1862-1918)
L'Isle Joyeuse
Jurate Karosaite (piano)
06:09AM
Finzi, Gerald (1901-1956)
White-flowering days for chorus (Op.37); [no.8 in 'A Garland for the Queen', 1953]
BBC Singers, Stephen Layton (conductor)
06:12AM
Pearsall, Robert Lucas (1795-1856)
Lay a garland on her hearse - for 8 voices
BBC Singers, Bob Chilcott (conductor)
06:15AM
Felix Mendelssohn Batholdy (1809-1847)
Symphony No.3 in A minor (Op.56), "Scottish"
Stavanger Symphony Orchestra; Vytautas Lukocius (conductor)
06:54AM
Strauss, Richard (1864-1949)
Maria Theres. Hab' mir's gelobt, ihn lieb zu haben - Trio from Act II, final scene of Der Rosenkavalier (Op.59) [1909-10]
Adrianna Pieczonka (soprano), Tracey Dahl (soprano), Jean Stilwell (mezzo-soprano), Members of the Toronto Symphony Orchestra, Mario Bernardi (conductor).