Main content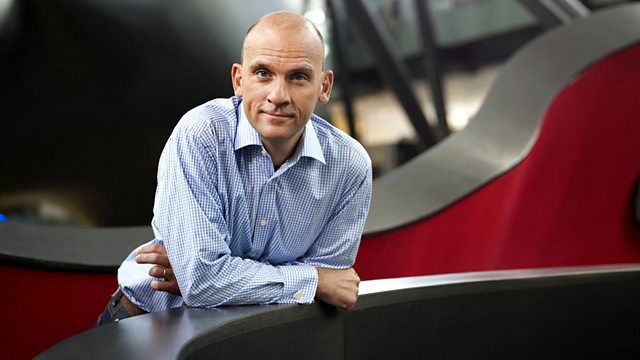 Fringe Magnetic and Tom Challenger's Ma at the Loop Festival
Jez Nelson presents music from the 2010 Loop Festival - trumpeter Rory Simmons' ten-piece group Fringe Magnetic and saxophonist Tom Challenger's quartet Ma.
Fringe Magnetic and Tom Challenger's Ma at the Loop Festival
Jez Nelson presents music from two of London's most talented young groups. Ten-piece Fringe Magnetic, led by trumpeter Rory Simmons, have roots in chamber music, folk and gritty New York down-town jazz, while saxophonist Tom Challenger's quartet Ma brings together serene melodies, electronic soundscapes and dub heavy grooves featuring ubiquitous drummer Dave Smith.
These performances were recording during the Loop Collective festival at London's Vortex in February. Loop Collective, which celebrates its fifth birthday this year, has a D.I.Y. approach to performing, promoting and recording music and as a result has become a breeding ground for innovative young musicians.
Presenter: Jez Nelson
Producers: Peggy Sutton & Joby Waldman
jazzon3@bbc.co.uk
A Somethin' Else production for BBC Radio 3.
Music Played
MUSIC

INTERVIEW WITH RORY SIMMONS

Untitled

Rory Simmons talks to Jez about the music that has influenced his band Fringe Magnetic.

MUSIC – FRINGE MAGNETIC AT THE LOOP FESTIVAL

Untitled

Fringe Magnetic recorded during the Loop Festival at London's Vortex Jazz Club on 20 February 2010.

Untitled

Fringe Magnetic Line Up: Rory Simmons(trumpet/flugel horn), Tori Freestone(flute), Robin Fincker(clarinet), James Allsopp(bass clarinet),

Untitled

Kit Massey(violin), Natalie Rosario(cello), Jasper Hoiby(bass), Ivo Neame(piano), Ben Reynolds(drums), Elisabeth Nygaard(voice), Andrew Plummer(voice)

MUSIC – MA AT THE LOOP FESTIVAL

Untitled

Ma recorded as part of the Loop Festival at London's Vortex Jazz Club on 20 February 2010.

Untitled

Ma Line Up: Tom Challenger (tenor saxophone), Dave Smith (drums), Ross Stanley (Hammond Organ), Matt Calvert (electronics)