Main content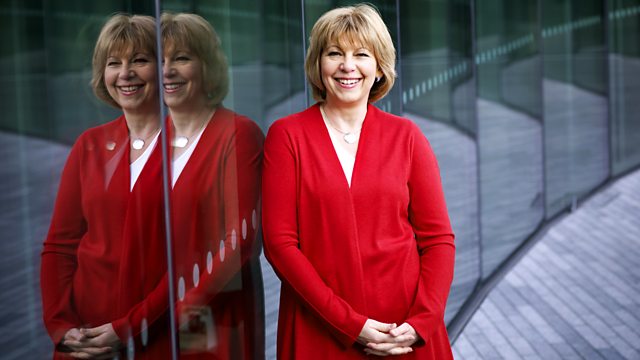 Penny Gore presents music from the Bavarian Radio Symphony Orchestra. Haydn: Symphony No 87. Martin: Concerto for wind, timpani, percussion, strings. Schoenberg: Gurrelieder.
The Bavarian Radio Symphony Orchestra is one of Europe's leading ensembles and is able to attract the finest conductors and soloists. In this week of programmes, recorded at public concerts and mostly given in the orchestra's home city of Munich, we'll be hearing several large-scale choral works including Schönberg's epic Gurrelieder, Mendelssohn's Elijah and Schubert's final setting of the Mass. There are also two choral symphonies - Stravinsky's moving Symphony of Psalms and, rounding the week off, Beethoven's magnificent final symphony - the 9th. Another great 9th symphony also appears on the week's schedule, the unfinished epic by Bruckner. The conductor who most frequently appears during the week is Mariss Jansons, one of the world's finest maestros and now the BRSO's Chief Conductor. He shares the rostrum with, among others, the young British conductor Daniel Harding and the veteran Herbert Blomstedt from Sweden. All in all it is a week of inspiring music-making from a wonderful orchestra. Presented by Penny Gore.
2.05pm
Haydn: Symphony No. 87 in A major
Bavarian Radio Symphony Orchestra
Colin Davis (conductor)
2.25pm
Martin: Concerto for 7 wind instruments, timpani, percussion & strings
Henrik Wiese, flute
Ramon Ortega Quero, oboe
Christopher Corbett, clarinet
Eberhard Marschall, bassoon
Eric Terwilliger, horn
Hannes Laubin, trumpet
Thomas Horch, trombone
Bavarian Radio Symphony Orchestra
Cornelius Meister (conductor)
3.05pm
Schoenberg: Gurrelieder
Deborah Voigt, Tove
Mihoko Fujimura, Wood-Dove
Stig Andersen, Waldemar
Herwig Pecoraro, Fool
Michael Volle, Peasant, Narrator
NDR Radio Chorus
MDR Radio Chorus, Leipzig
Bavarian Radio Chorus
Bavarian Radio Symphony Orchestra
Mariss Jansons (conductor).
More episodes
Previous
You are at the first episode