Main content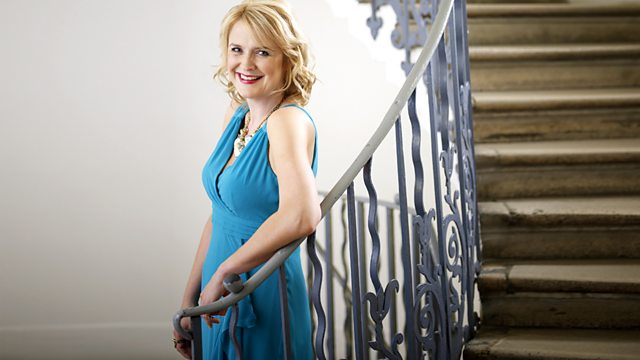 Tuesday - Sarah Walker
With Sarah Walker. Chabrier: Espana. Schubert: String Quartet in B flat, D112. Haydn: Responsoria de Venerabili. Ibert: 3 Pieces Breves. Rimsky-Korsakov: Antar. Ravel: Sonatine.
Classical Collection
with Sarah Walker
Great performances and classic recordings with the young voices of the Tolzer Boys Choir
singing Haydn and a string quartet by a teenage Schubert.
10.00Chabrier
Espana
Detroit Symphony Orchestra
Paul Paray (conductor)
Mercury 434 3030 2
10.07*Schubert
String Quartet in B flat D112
Melos Quartet
DG 419 882-2
10.34* Haydn
Responsoria de Venerabili Hob XXIIIc:4 a-d
Tolzer Knabenchor
Ab Koster & Knut Hasselmann (natural horns)
L'Archibudelli
Bob van Asperen (organ)
Bruno Weil (conductor)
Sony Classical SK53368
10.43*Ibert
3 Pieces Breves
performed by the Athena Ensemble, Berlin Philharmonic Wind Quintet & the Bergen Wind Quintet
10.50*Rimsky-Korsakov
Antar
Pittsburgh Symphony Orchestra
Lorin Maazel (conductor)
Telarc CD 80131
11.25*Ravel
Sonatine
Cécile Ousset (piano)
EMI CDC 749942 2
11.36* Britten
The Bedroom (Turn of the Screw, Act 2)
Miles: David Hemmings (treble)
The Governess: Jennifer Vyvyan (soprano)
Quint: Peter Pears (tenor)
English Opera Group Orchestra
Benjamin Britten (conductor)
London 425 674-2
11.43* Villa-Lobos
Choros no 10
Simón Bolívar Symphony Orchestra of Venezuela
Eduardo Mata (conductor)
Dorian DIS80101.