Main content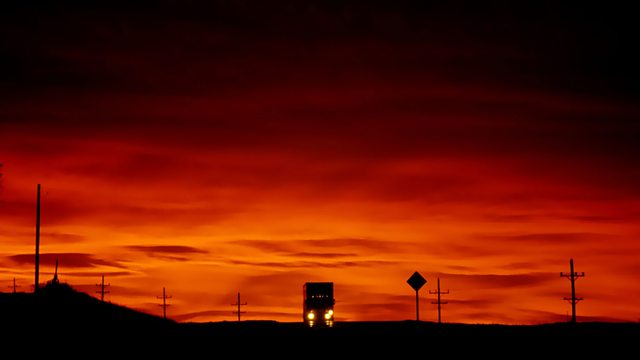 22/03/2010
John Shea presents music by Wagner, Tchaikovsky, Rimsky Korsakov, Bach, Jenner, Vaughan Williams, Tallis, Chopin, Bodinus, Rachmaninov, Daniel-Lesur, Telemann, Britten and Bruch.
John Shea presents rarities, archive and concert recordings from Europe's leading broadcasters
01:01AM
Wagner, Richard (1813-1883)
Overture to "The Flying Dutchman"
Bergen Philharmonic Orchestra, Andrew Litton (conductor)
01:12AM
Tchaikovsky, Pyotr Il'yich (1840-1893)
Concerto for piano and orchestra no. 1 (Op. 23) in B flat minor
Stephen Hough (piano), Bergen Philharmonic Orchestra, Andrew Litton (conductor)
01:44AM
Rimsky-Korsakov, Nikolay (1844-1908)
Scheherazade - symphonic suite (Op.35)
Bergen Philharmonic Orchestra, Dmitri Kitajenko (conductor)
02:31AM
Brahms, Johannes (1833-1897)
Trio for horn, violin and piano in E flat major (Op.40)
Martin Hackleman (horn), Martin Beaver (violin), Jane Coop (piano)
03:01AM
Bach, Johann Sebastian (1685-1750)
Suite no.1 in C major (BWV.1066)
Musica Antiqua Köln, Reinhard Goebel (conductor)
03:27AM
Jenner, Gustav Uwe (1865-1920)
Trio in E flat for Clarinet, Horn and Piano (1900)
James Campbell (clarinet), Martin Hackleman (horn), Jane Coop (piano)
03:54AM
Vaughan Williams, Ralph (1872-1958)
Fantasia on a theme of Thomas Tallis
The Royal Academy Soloists, Clio Gould (director)
04:07AM
Tallis, Thomas (c.1505-1585)
Gloria - from Mass Puer natus est nobis for 7 voices
BBC Singers, Stephen Cleobury (conductor)
04:17AM
Chopin, Frédéric (1810-1849)
Scherzo No.3 in C sharp minor (Op.39)
Ivo Pogorelich (piano)
04:25AM
Boeck, August de (1865-1937)
Fantasy on 2 Flemish Folksongs
Belgian Radio and Television Philharmonic Orchestra, Alexander Rahbari (conductor)
04:33AM
Eccles, Henry (1675/85-1735/45)
Sonata for double bass and piano
Gary Karr (double bass), Harmon Lewis (piano)
04:42AM
Geminiani, Francesco (1687-1762)
Concerto Grosso in G minor [after Corelli Op.5 No.5]
Academy of Ancient Music, Andrew Manze (director/violin)
04:50AM
Bodinus, Sebastian (c.1700-1760)
Trio in G major
Hildebrand'sche Hoboïsten Compagnie
05:01AM
Boulogne, Joseph - Chevalier de Saint-Georges (c.1748-1799)
Overture to the opera 'L'amant anonyme' (1780)
Tafelmusik Orchestra, Jeanne Lamon (conductor)
05:09AM
Sweelinck, Jan Pieterszoon (1562-1621)
Psalm 23 from 5 Psalms of David (1604)
Netherlands Chamber Choir, Philippe Herreweghe (conductor)
05:17AM
Chopin, Frédéric (1810-1849)
Rondo in C major, Op.73
Ludmil Angelov (piano)
05:26AM
Rachmaninov, Sergey (1873-1943)
2 pieces for cello & piano, Op.2
Monika Leskovar (cello), Ivana Svarc-Grenda (piano)
05:35AM
Daniel-Lesur, Jean Yves (1908-2002)
Le Cantique des colonnes (1954-1957)
Isabelle Perrin and Ghislaine Petit (harps), Maîtrise de Radio France, Denis Dupays (conductor)
05:49AM
Telemann, Georg Philipp (1681-1767)
Concerto in E minor for recorder, transverse flute, strings and continuo
La Stagione Frankfurt
06:03AM
Pejacevic, Dora (1885-1923)
Life of Flowers (Op.19)
Ida Gamulin (piano)
06:23AM
Britten, Benjamin (1913-1976)
5 Flower Songs
Camerata Chamber Choir, Michael Bojesen (conductor)
06:34AM
Bruch, Max (1838-1920)
Violin Concerto No.2 in D minor (Op.44)
James Ehnes (violin), Orchestre Symphonique de Montréal, Mario Bernardi (conductor).