Main content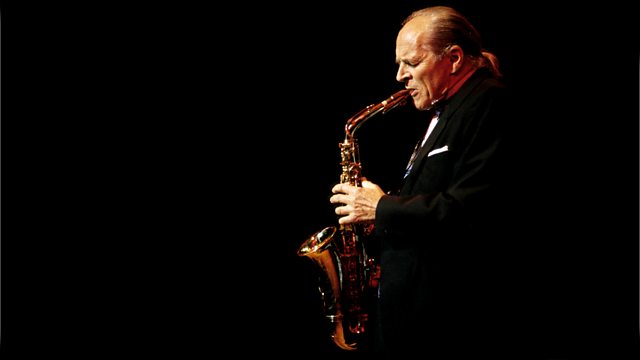 John Dankworth
As a tribute to the late John Dankworth, Julian Joseph presents part of a live broadcast from 2005 from one of the saxophonist's annual garden parties at his home in Wavendon.
In 2005 Jazz Line-Up were invited to the Dankworth residence in Wavendon to broadcast live from there annual garden part event. In this week's Jazz Line-Up Julian Joseph plays the items broadcast on that unique occasion where Sir John celebrated 35 years of his most famous ensemble, The JD 7 with a concert in the grounds of his house in Wavendon, featuring all the surviving members of the band.
Dame Cleo Laine takes the stage with the band as well, with a guest appearance from long time band vocalist and percussionist Frank Holder.
Also on this programme is again an archive tape of a similar event at Wavendon with the band again directed by Sir John.
Julian Joseph will guide us through his performing career with friend and fellow musician Frank Griffith who collaborated with JD on so many projects.