Main content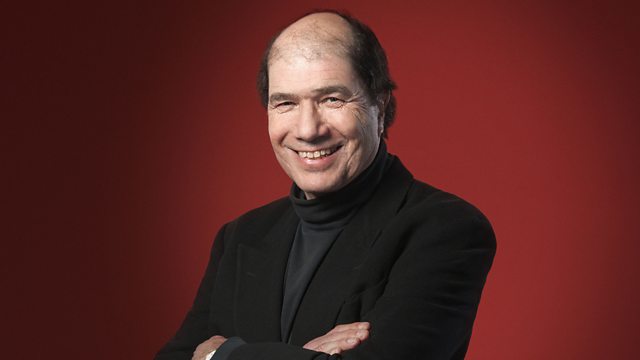 Gareth Malone
Michael Berkeley's guest is choirmaster Gareth Malone, whose choices include Vaughan Williams, Bernstein, Byrd and Stravinsky as well as songs by Schumann and Finzi.
Michael Berkeley's guest this week is Gareth Malone, the young choirmaster whose boundless enthusiasm for getting people to sing has turned him into a major TV star. He describes himself as an 'animateur, presenter and populariser of choral singing', and until December 2009 he worked for the London Symphony Orchestra, running their youth choir and community choir. He is best known, however, for his BBC2 series 'The Choir', in which he is parachuted into a community or school where singing is not a major activity, and turns a disparate group of initially reluctant young people into an accomplished choir. 'The Choir', which has run for three series between 2007-9, has won a BAFTA and a Broadcast award. In 2010, Gareth worked on two further TV series, 'Gareth Goes to Glyndebourne', in which he turned a group of secondary school students from a deprived area into a chorus performing at the famous Sussex summer opera festival, and his first non-musical venture, 'Extraordinary School for Boys', which has just been broadcast on BBC2 .
His own 'Private Passions', not surprisingly, focus firmly on the voice, from the majestic opening of Vaughan Williams' 'A Sea Symphony' to Leonard Bernstein's 'Chichester Psalms'. In between there's a motet by Byrd, operatic arias from Mozart's 'La clemenza di Tito' and Stravinsky's 'The Rake's Progress', and songs by Schumann and Finzi. The only non-vocal piece is the second movement of Shostakovich's Fifth Symphony, played by the LSO under Mstislav Rostropovich.