Main content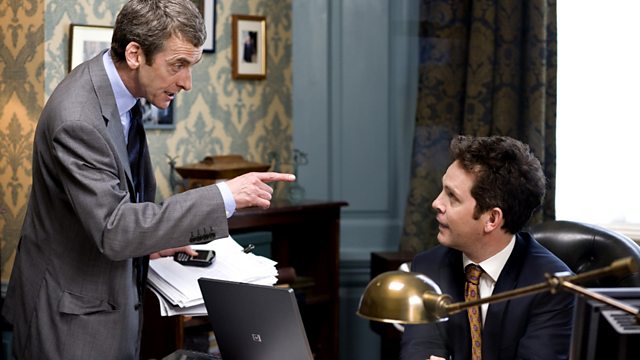 In the Loop
Armando Iannucci's political satire about a British minister who backs military action and becomes popular in Washington. With Peter Capaldi and James Gandolfini.
When British Secretary of State for International Development Simon Foster accidentally backs military action on TV, he suddenly has a lot of friends in Washington DC.
If Simon and his entourage of one can get in with the right DC people, and if they can stop the PM's chief spin doctor Malcolm Tucker rigging the vote at the UN, then maybe they can halt the war.
Credits
| Role | Contributor |
| --- | --- |
| Malcolm Tucker | Peter Capaldi |
| Lt Gen George Miller | James Gandolfini |
| Simon Foster | Tom Hollander |
| Toby Wright | Chris Addison |
| Judy Molloy | Gina McKee |
| Paul Michaelson | Steve Coogan |
| Liza Weld | Anna Chlumsky |
| Karen Clark | Mimi Kennedy |
| Linton Barwick | David Rasche |
| Suzy Douglas | Olivia Poulet |
| Roz | Joanna Scanlan |
| Mrs Michaelson | Rita May |
| Civil Servant | Harry Hadden-Paton |
| Malcolm's Secretary | Samantha Harrington |
| Director | Armando Iannucci |
| Writer | Armando Iannucci |
| Writer | Jesse Armstrong |
| Writer | Simon Blackwell |
| Writer | Tony Roche |
| Producer | Kevin Loader |
| Producer | Adam Tandy |
| Executive Producer | Christine Langan |