Main content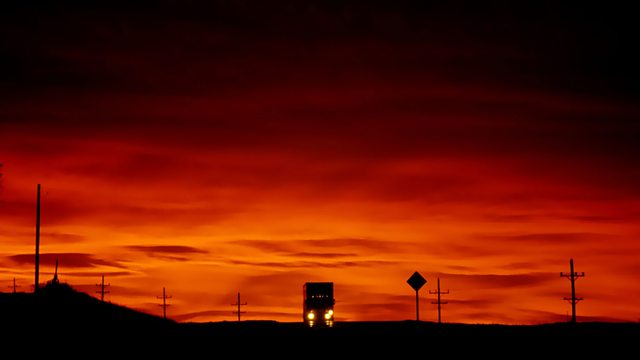 20/03/2010
John Shea presents music by Bach, Mendelssohn, Beethoven, Mozart, Fesch, Bruhns, Haydn, Norgard, Holst, Borodin, Poulenc, Molique, CPE Bach, Goleminov, Kraus and Dvorak.
John Shea presents rarities, archive and concert recordings from Europe's leading broadcasters
01:01AM
Bach, Johann Sebastian (1685-1750)
Komm, Jesu, Komm! (BWV.229)
01:11AM
Fürchte dich nicht (BWV.228)
01:21AM
Jesu, meine Freude (BWV.227)
01:44AM
Singet dem Herrn ein neues Lied (BWV.225)
Monteverdi Choir, English Baroque Soloists, Sir John Eliot Gardiner (conductor)
02:03AM
Mendelssohn, Felix (1809-1847)
Sonata for cello and piano No.1 in B flat major (Op.45)
Diana Ozoliņa (cello), Lelde Paula (piano)
02:26AM
Beethoven, Ludwig van (1770-1827)
Symphony No.5 in C minor (Op.67)
Venezuela Symphony Orchestra, Eduardo Chibás (conductor)
03:01AM
Bach, Johann Sebastian (1685-1750)
Brandenburg concerto No.5 (BWV.1050) in D major
Per Flemstrøm (flute), Andrew Manze (violin), Andreas Staier (harpsichord), Risør Festival Strings
03:22AM
Mendelssohn, Felix (1809-1847)
Fantasy on an Irish song 'The Last Rose of Summer' (Op.15)
Sylviane Deferne (piano)
03:31AM
Mozart, Wolfgang Amadeus (1756-1791)
Quartet in G major (K.387)
Quattuor Mosaïques
04:00AM
Fesch, Willem de (1687-1757)
Concerto in E (Op.5 No.6)
Manfred Krämer (violin), Musica ad Rhenum
04:11AM
Bruhns, Nicolaus (1665-1697)
Cantata: 'Paratum cor meum'
Guy de Mey, Ian Honeyman (tenors), Max van Egmond (bass), Ricercar Consort
04:25AM
Haydn, Joseph (1732-1809)
Keyboard Sonata in G major, Hob.XVI/39
Andreas Staier (fortepiano)
04:39AM
Nørgård, Per (b.1932)
Pastorale for string trio (from the film 'Babette's Feast')
Trio Aristos
04:45AM
Holst, Gustav (1874-1934)
St Paul's Suite (Op.29 No.2)
Seoul Chamber Orchestra, Yong-Yun Kim (conductor)
05:01AM
Borodin, Alexander (1833-1887)
Overture to Prince Igor
Vancouver Symphony Orchestra, Bramwell Tovey (conductor)
05:12AM
Poulenc, Francis (1899-1963)
Quatre motets pour le temps de Noël
Talinn Music High School Chamber Choir, Evi Eespere (director)
05:22AM
Molique, Bernhard (1802-1869) transcribed by Joseph Petric & Erica Goodman
Six Songs without Words
Joseph Petric (accordion), Erica Goodman (harp)
05:35AM
Bach, Carl Philipp Emanuel (1714-1788)
Trio Sonata in A minor (Wq148)
Les coucous bénévoles
05:48AM
Goleminov, Marin (1908-2000)
5 Sketches for Strings (1952)
Sofia Soloists Chamber Ensemble, Vassil Kazandjiev (conductor)
06:04AM
Kraus, Joseph Martin (1756-1792)
Sinfonie in E flat
Concerto Koln
06:25AM
Dvorak, Anton (1841-1904)
Piano Trio No.4 in E Minor, Op.90 "Dumky"
Beaux Arts Trio.