Main content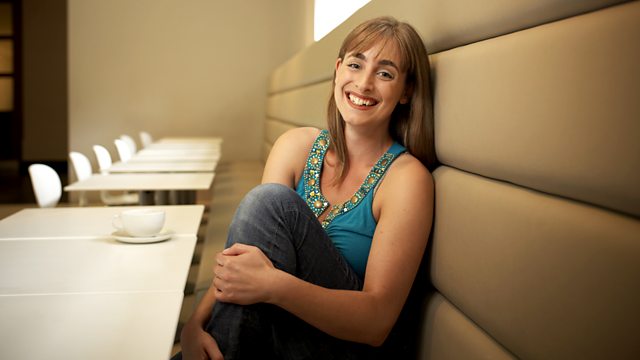 Sara Mohr-Pietsch presents the BBC Concert Orchestra in the premiere of Jonny Greenwood's new work Doghouse. Plus music by Nicola Vicentino, Vaclav Trojan, Martinu and Elgar.
BBC Concert Orchestra - continuing the Song and Dance theme
Doghouse, the BBC Concert Orchestra's Composer in Association Jonny Greenwood's latest work, forms the centrepiece of today's concert, recorded last month at the BBC Maida Vale Studios and presented by Sara Mohr-Pietsch. It's set in relief against other musical styles this unique broadcasting orchestra has been associated with over the years: radio theme tunes, light music, and film music.
Penny Gore rounds the week off with music by Elgar, Martinu and a set of fairy tales with accordion, conducted by the orchestra's laureate Barry Wordsworth. Plus the BBC Singers with some avant-garde songs from the 1500s.
Farnon: Manhattan Playboy
Parker: Seascape
Badalamenti: Mysteries of Love (from Blue Velvet)
Angela Morley: A Canadian in Mayfair
Chaplin: Limelight
Waxman: Rebecca Suite
Jonny Greenwood: Doghouse (World Premiere, BBC Commission)
Geoffrey Toye: The Haunted Ballroom
Herrmann: Vertigo suite
BBC Concert Orchestra
Conducted by Jonny Greenwood and Robert Ziegler
3.15pm
Radio 3's music feature at 12.15pm on Saturday 27 March, 'The Arch-Musician', uncovers the amazing life and music of sixteenth-century microtonal composer Nicola Vicentino. He wrote music using 31 notes per octave, he built special keyboard instruments to play it and trained choirs to sing it. This afternoon there's a sneak preview of some of Vicentino's music, specially recorded by members of the BBC Singers with conductor James Weeks.
BBC Singers
Conductor James Weeks
3.25pm
Vaclav Trojan: Fairy Tales
Owen Murray (accordion)
BBC Concert Orchestra
Barry Wordsworth (conductor)
4.35pm
Martinu: Symphony no. 2
BBC Concert Orchestra
Barry Wordsworth (conductor)
4.30pm
Elgar: Sea Pictures
Roderick Williams (baritone)
BBC Concert Orchestra
Martin Yates (conductor).
Last on
More episodes
Next
You are at the last episode
Broadcast