Main content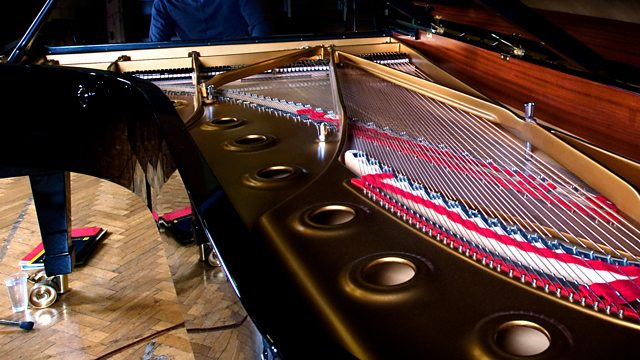 A concert by pianist Tom Poster. Mozart: Piano Sonata, K282. Bartok: Improvisations on Hungarian Peasant Songs. Chopin: Polonaise-Fantaisie. Plus Schumann/Liszt and Stravinsky.
Performing at the RSAMD in Glasgow, pianist, Tom Poster presents a varied programme of music inspired by or transformed from songs or dances through the ages. Mozart's operatic-like early piano sonata is contrasted by a set of 8 improvisations drawing on peasant songs by Bartok. Chopin transforms a simple polonaise dance into a work of grand fantasy while Liszt elaborates on two songs of Schumann. Tom Poster ends his recital with the solo piano version of Stravinsky's great ballet Petroushka, a virtuosic tour-de-force for the instrument.
Mozart - Piano Sonata K.282
Bartok - Improvisations on Hungarian Peasant Songs
Chopin - Polonaise-Fantaisie in A flat major
Schumann/Liszt - Two Songs: Widmung; Frühlingsnacht
Stravinsky - La Semaine Grasse (from Petrouchka).