Main content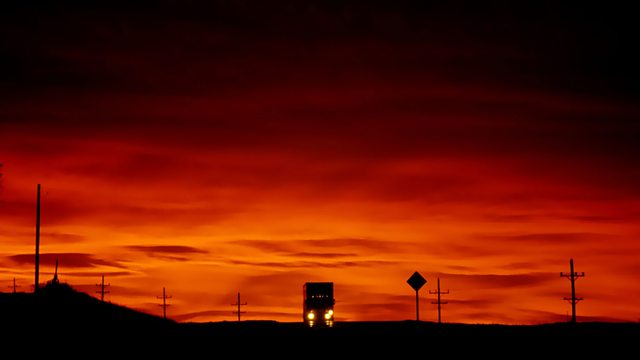 17/03/2010
John Shea presents music by Mozart, Ravel, Riisager, Beethoven, Saint Saens, Bennett, Purcell, Scarlatti, Casella, Mendelssohn, Gossec, Byrd, Rameau, Schuyt and JM Haydn.
John Shea presents rarities, archive and concert recordings from Europe's leading broadcasters
01:01AM
Mozart, Wolfgang Amadeus (1756-1791)
Symphony No.29 in A major (K.201)
01:24AM
Ravel, Maurice (1875-1937)
Piano Concerto in G major [1930/1]
Hélène Grimaud (piano)
01:46AM
Riisager, Knudåge (1897-1974)
Qarrtsiluni (Op.36) (1938)
01:57AM
Beethoven, Ludwig van (1770-1827)
Symphony No.8 in F major (Op.93)
DR Symphony Orchestra, Thomas Dausgaard (conductor)
02:21AM
Saint-Saëns, Camille (1835-1921)
Variations on a theme by Beethoven (Op.35)
Dale Bartlett & Jean Marchaud (pianos)
02:38AM
Bennett, Richard Rodney (b. 1936)
4 Poems of Thomas Campion for Choir
BBC Symphony Chorus, Stephen Jackson (conductor)
02:52AM
Ferguson, Howard (1908-1999)
Overture for an Occasion
Ulster Orchestra, Kenneth Montgomery (conductor)
03:01AM
Purcell, Henry (1659-1695)
Dioclesian
Lynne Dawson and Gillian Fisher (sopranos), Rogers Covey-Crump and Paul Elliott (tenors), Michael George and Stephen Varcoe (basses), Monteverdi Choir and English Baroque Soloists, John Eliot Gardiner (conductor)
04:33AM
Dowland, John (1563-1626), arr. Timothy Kain
Complaint 'Fortune my foe'
04:36AM
Scarlatti, Domenico (1685-1757) arr. Timothy Kain
Sonata in D major (K.430)
Guitar Trek
04:40AM
Melartin, Erkki (1875-1937)
Serenata (Op.121 No.5) from 6 Easy Pieces (1924)
Arto Noras (cello), Tapani Valsta (piano)
04:41AM
Melartin, Erkki (1875-1937)
Skylark (Op.138 No.2)
Sauli Tiilikainen (baritone), Markus Lehtinen (piano)
04:44AM
Lindberg, Oskar (1887-1955)
Morning
Swedish Radio Choir (women's voices only), Eric Ericson Chamber Choir, Maria Wieslander (piano), Gustav Sjökvist (conductor)
04:48AM
Casella, Alfredo (1883-1947)
Sicilienne and Burlesque (1914)
Kathleen Rudolph (flute), Rena Sharon (piano)
04:57AM
Bosse Nordin
Schottische
The Young Danish String Quartet
05:01AM
Mendelssohn Bartholdy, Felix (1809-1847)
Three Etudes
Sylviane Deferne (piano)
05:09AM
Mendelssohn Bartholdy, Felix (1809-1847)
4 songs from Im Grünen (Op.59)
BBC Singers; Stephen Cleobury (conductor)
05:18AM
Gossec, François-Joseph (1734-1829)
Symphony in D major (Op.5 No.3)
Tafelmusik Orchestra, Jeanne Lamon (conductor)
05:35AM
Mozart, Wolfgang Amadeus (1756-1791)
Quartet for piano and strings (K.478) in G minor
Aronowitz Ensemble
06:01AM
Hubay, Jenö (1858-1937)
Spinning Room (Op.44 No.3)
Ferenc Szecsódi (violin), István Kassai (piano)
06:06AM
Byrd, William (c.1543-1623)
Goodnight Ground for keyboard (MB.27.42) in C major
Aapo Häkkinen (harpsichord)
06:15AM
Rameau, Jean-Philippe (1683-1764)
Suite from Platée (Junon jalouse)
Concerto Copenhagen, Lars Ulrik Mortensen (director)
06:41AM
Schuyt, Cornelis (1557-1616)
Padovano et Gagliarda del sesto modo a6
Leo van Doeselaar (organ of Pieterskerk, Leiden. Built by Galtus and Germer van Hagerbeer in 1643, using some piepwork from around 1446 and 1518)
06:48AM
Haydn, Johann Michael (1737-1806)
Ave Regina for double choir (MH.140)
Ex Tempore, Florian Heyerick (director).