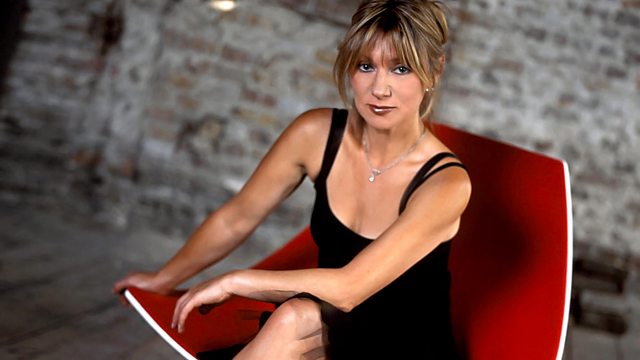 Freiburg Baroque
Lucie Skeaping visits southwestern Germany to meet members of the Freiburg Baroque Orchestra. The orchestra was founded in the mid 1980s by a group of musicians who had studied at the university and wanted to continue their tradition of period instrument performance. Since then, Freiburg Baroque has developed a reputation as one of the world's leading early music ensembles, with monthly performances at their recently built home - the Freiburger Konzerthaus - and a touring schedule which has taken them as far afield as the USA, Canada, New Zealand, Peru, Argentina, Japan and South Korea. The orchestra is still run in a very democratic way, with all of the players contributing to its musical development by suggesting new ideas and methods of playing. Lucie is given a guided tour of the Freiburg's musical heritage by the ensemble's artistic director, Hans-Georg Kaiser, as well as talking to one of Freiburg Baroque's longest-serving members - oboist Katharina Arfken, and the soprano Carolyn Sampson, who has recently made her home in the city.
The music comes from Freiburg Baroque's extensive discography, and includes works by J.S. Bach, Zelenka, Mozart, Bertali, C.P.E. Bach and Haydn.
PLAYLIST:
ZELENKA Concerto from 8 Concertanti in G major, ZWV.186 (3rd movement: Allegro)
Freiburg Barockorchester
Directed by Gottfried von der Goltz
DEUTSCHE HARMONIA MUNDI 05472 77339-2
Track 7
CPE BACH Sinfonie in B minor, Wq.182,5 (H.661)
Freiburg Barockorchester
Directed by Thomas Hengelbrock
DEUTSCHE HARMONIA MUNDI RD 77187
Tracks 14-16
MOZART "Pria di partir, oh dio!" from Idomeneo Act II, scene VII
Bernarda Fink (Idamante) / Alexandrina Pendatchanska (Elettra) / Richard Croft (Idomeneo)
Freiburg Barockorchester
Conducted by Rene Jacobs
HARMONIA MUNDI HMC 902036.38
Disc 2, Track 14
JS BACH Concerto for oboe, violin, strings & continuo in D major, BWV.1060 (3rd movement: Allegro)
Katharina Arfken (oboe) / Gottfried von der Goltz (violin)
Freiburg Barockorchester
Directed by Gottfried von der Goltz
CARUS 83.309
Track 11
BERTALI Sonata a 5 in D "Tausend Gulden"
Freiburg Barockorchester Consort
CARUS 83.303
Track 12
HAYDN Sonata for violin & orchestra No.1, Hob.VIIa:1 (3rd movement: Presto)
Gottfried von der Goltz (violin & director)
Freiburg Barockorchester
HARMONIA MUNDI HMX 2962029
Track 7.
Last on