Main content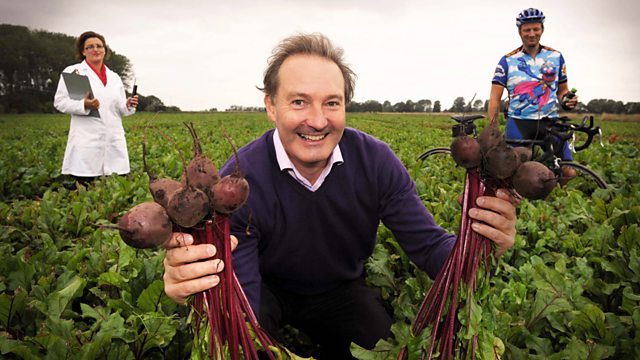 Beetroot and Health Legislation
Sheila Dillon reports on the food industry's reaction to the EU's shake-up of health claims for different functional foods. Is it trying to impose too much control?
If beetroot juice is good for our blood pressure, should it be left up to the European Union to decide whether or not a food manufacturer can make such a claim? The food industry is reeling at the EU's tightening up of regulations, which make it more difficult to make a health claim for a food.
If precise scientific evidence is required, isn't the EU expecting the same clinical rigour for a food as for a drug? Sheila Dillon meets one beetroot juice producer in Suffolk who, following new scientific evidence for the health effects of his juice, hopes to make a health claim for the product. How difficult might that be? Consumer safety is the paramount concern but is this level of control costly and damaging for small food companies and patronising to the consumer? Sheila travels to Brussels and meets small food companies trying to come to terms with the changes in EU health claims.
In trying to protect the public, could the bureaucrats be throwing the metaphorical baby out with the bath water?
Last on
Broadcasts