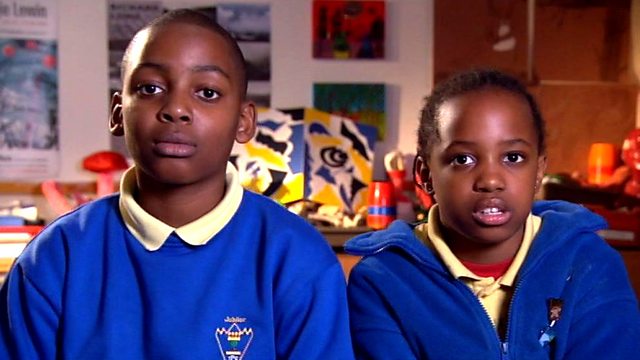 Three films in which children from different parts of England present their lives, enthusiasms and how they see themselves.
Tayeb lives in south Manchester. His younger brother has a disability and Tayeb enjoys helping to look after him. Tayeb is a Muslim with Pakistani origins, and his father helps him with reading the Koran.
Edward and Elizabeth are brother and sister and live on a dairy farm in north Cornwall. They often help their parents with their daily work. Elizabeth feels that her way of life makes her feel very British.
Elijah lives in Hackney, London, and has Caribbean origins. He feels very much a Londoner. His primary school is close to the Olympic site and he is one of his school's 'Olympic Ambassadors'. After a visit to the site, he and his friend Jasmin report back to their classmates on their findings.
Last on