Main content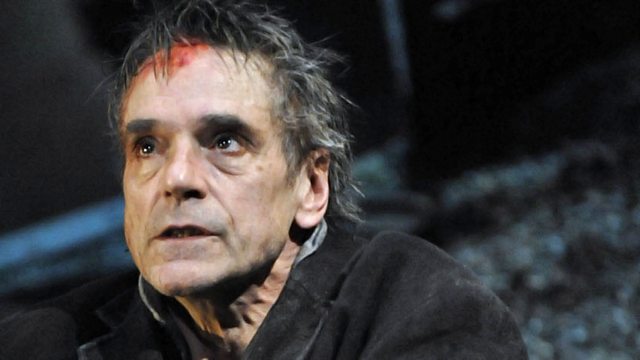 16/03/2010
Arts news and reviews with Mark Lawson. Including an interview with actor Jeremy Irons, as he returns to the Royal Shakespeare Company in a new play by Dennis Kelly.
Jeremy Irons returns to the Royal Shakespeare Company after a gap of 20 years to lead the cast in Dennis Kelly's new play, The Gods Weep, about a corporate tycoon in crisis. The star of Brideshead Revisited and Dead Ringers talks to Mark Lawson about the challenge of new works, ageing as an actor and regurgitating porridge on stage.
Jim Carrey and Ewan McGregor play gay lovers in the film I Love You Phillip Morris. Ryan Gilbey reviews.
As Jackie Chan, John Travolta and Robin Williams star alongside child actors in two new films out this week, actor Michael Simkins reflects on his own experience of flouting WC Fields's advice never to work with children or animals.
Chapters
Jeremy Irons

Jeremy Irons returns to the Royal Shakespeare Company after a gap of 20 years to lead the cast in Dennis Kelly's new play, The Gods Weep

Duration: 17:57

I Love You Phillip Morris

Jim Carrey and Ewan McGregor play gay lovers in the film I Love You Phillip Morris. Ryan Gilbey reviews

Duration: 05:17

Working With Children

Actor Michael Simkins reflects on his own experience of flouting WC Fields's advice never to work with children or animals

Duration: 05:05