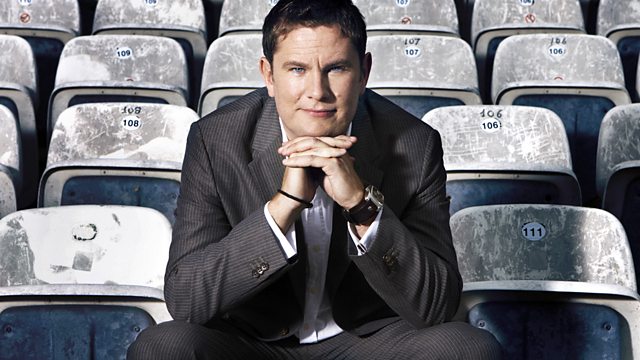 09/03/2010
Phil Williams sits in as Richard makes his way back to the UK from Los Angeles.
Who would want to bug the England football squad? And what disruption might it cause to Fabio Capello's World Cup plans? The FA is looking into a security breach involving apparent secret recordings of conversations between England players and coaching staff. Phil explores the implications with Gordon Farquhar, Times football correspondent Oliver Kay, author Peter Burden and counter-surveillance expert Roger Bescoby.
He's got more than twenty UK number ones to his name - and has sold millions of albums worldwide - but can music legend Pete Waterman help the UK get more than "nul points" at this year's Eurovision song contest? He tells Richard about writing the song that will be performed in Oslo in May, and how the public can choose who gets to sing it in "Eurovision - Your Country Needs You" which starts this Friday on BBC 1.
Cult Swedish cinematic thriller The Girl with the Dragon Tattoo is released this week - Noomi Rapace stars as a ruthless computer hacker in the film based on Stieg Larsson's novel. She tells Phil about her preparation for the role.
Plus, a round up of the week's television highlights with Boyd Hilton and James Rampton. This week: ITV1's Piers Morgan's Life Stories: Simon Cowell; BBC1's Famous Rich and Jobless; Sky 1's A League of Their Own and BBC2's Lambing Live.
Last on