Main content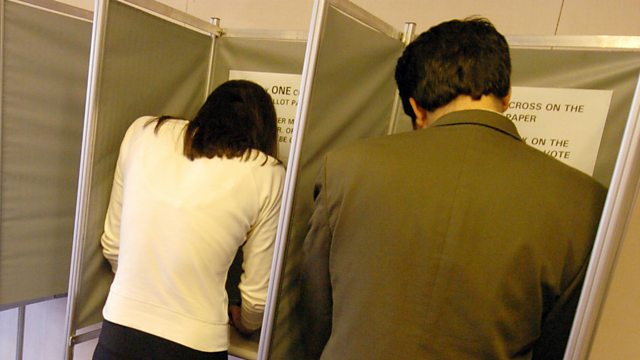 Why Do Men and Women Vote Differently?
Alison Wolf examines gender gaps in the polling booth and asks why men and women vote differently.
The 2010 election campaign has started and politicians seem to be pitching harder than ever for the female vote. Party leaders are falling over each other to webchat with women on Mumsnet: David Cameron has already made three appearances and Gordon Brown recently went on, too. Brown's Mumsnet webchat resulted in headlines like: 'Biscuitgate: After 24 Hours of Dithering Gordon Brown finally confesses his favourite dunk'.
But does it really influence women's votes whether top politicians know about the most environmentally-friendly nappies or whether they can name their favourite biscuits? Women make up more than half of the electorate in the UK. But just like men, they're not a homogenous group. Women are just as affected by their class, locality, individual beliefs, age, ethnicity, jobs, social and marital status etc.. as men are when it comes to their voting behaviour.
Yet there is a difference in how women and men vote. This difference seems to be more pronounced in the US and other European countries like Sweden. But the UK is not immune to it, either. So there is a gender gap which manifests itself when women or men enter the polling booth.
Professor Alison Wolf, of King's College, London, explores the reasons for this gender gap. She asks whether there are particular women's issues that politicians need to hit in order to attract the female vote. Are women MPs more likely to attract women voters? And is true that women respond to the touchy-feely side of politicians more than men or is that just a cliche?
Featured in...
This collection of programmes explores ideas and issues regarding gender and identity.