Main content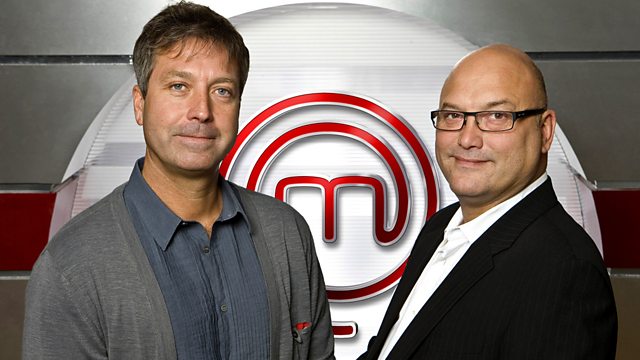 Episode 4
John Torode and Gregg Wallace search for the country's best amateur cook. Contestants face high-pressure tests including challenges at the Eastside Inn and Sophie's Steakhouse.
In this one-hour show, top chef and restaurateur John Torode and food writer and ingredients expert Gregg Wallace are searching for the country's best amateur cook
The twelve contestants, picked from thousands of hopeful amateurs, face three high-pressure tests to see who has the passion, the skill and the creativity to make it to the quarter finals.
In the first heat the contestants face the pressure of the professional kitchen at the Eastside Inn, and in the second they must make the grade at Sophie's Steakhouse in Covent Garden.
Only the best will make it through, taking them one step closer to becoming the next MasterChef...
Apply to be on MasterChef 2022!
Past Winners - what are they up to now?