Main content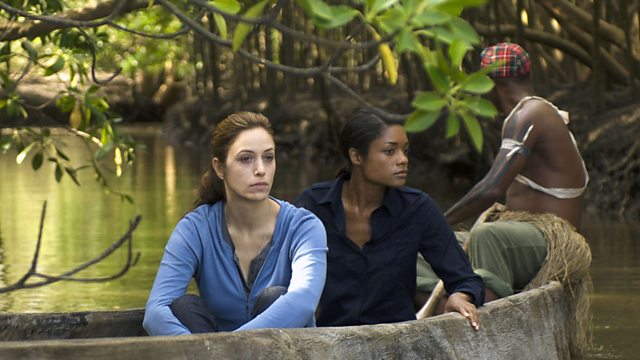 12/03/2010
TV drama Blood And Oil reviewed; how can today's authors best promote their books?; playwright Alan Harris on A Good Night Out In The Valleys, National Theatre of Wales' first play.
The newly-created National Theatre Of Wales promises to generate bold theatre in the English language but rooted in Wales. Its first production, A Good Night Out In The Valleys: Go As You Please, opened on 11th March at Blackwood Miner's Institute. Alan Harris wrote the play and he talks to Kirsty Lang about the challenge of establishing a new national theatre company.
Journalist Ann Leslie and Kirsty Lang review Blood And Oil, a new two-part TV drama by Guy Hibbert, about two women who get embroiled in a hostage negotiation in the Niger Delta.
First-time novelist Natasha Solomons is embarking on an attempt to break the world record for book events. She and Damian Horner, book industry consultant, discuss the best way for authors to promote their books.
Opera director David Alden, whose controversial conceptual productions revolutionised opera in the 1980s, on his new production of Katya Kabanova for ENO, and why Janacek is his favourite composer.