Main content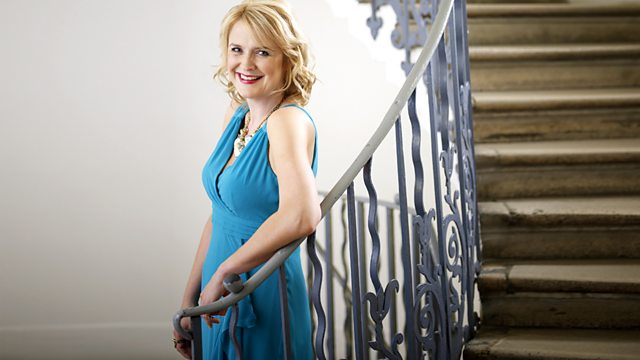 Wednesday - Sarah Walker
With Sarah Walker. Telemann: Burlesque de Quichotte. Chabrier: L'etoile (Act 3). Strauss: Don Quixote. Wagner: Das Rheingold (opening). Faure-Messager: Souvenirs de Bayreuth.
Classical Collection
with Sarah Walker
Today, affectionate portraits of Cervantes' noble knight and friendly digs at Wagner, who gets his own back
10.00
Debussy Children's Corner
Jacques Rouvier (piano)
DENON C37-7372
10.16
Telemann Burlesque de Quichotte in G
Stuttgart Chamber Orchestra,
Karl Münchinger (conductor)
DECCA SXL 6755 (LP)
10.31
Chabrier L'Etoile - Entr'acte, Act III
Colette Alliot-Lugaz (soprano),
Ghislaine Raphanel (soprano),
Georges Gautier (tenor),
François Le Roux (baritone),
Gabriel Bacquier (bass),
Lyon Opera Chorus & Orchestra,
John Eliot Gardiner (conductor)
EMI 7478898 (2 CDs)
10.47
Richard Strauss Don Quixote Op.35
Jan Vogler (cello), Sebastian Herberg (viola),
Dresden Staatskapelle, Fabio Luisi (conductor)
SONY CLASSICAL 88697435542 (2 hybrid SACD/CDs)
11.29
Wagner Das Rheingold - Prelude & sc.i
Dorothea Siebert (soprano),
Helga Dernesch, Ruth Hesse (mezzo-sopranos)
Alberich: Gustav Neidlinger (bass),
Bayreuth Festival Orchestra, Karl Böhm (conductor)
PHILIPS 446 057-2 (14 CDs)
11.51
Faure-Messager Souvenirs de Bayreuth
Kathryn Stott, Martin Roscoe (pianos)
HYPERION CDA66911/4 (4 CDs).