Main content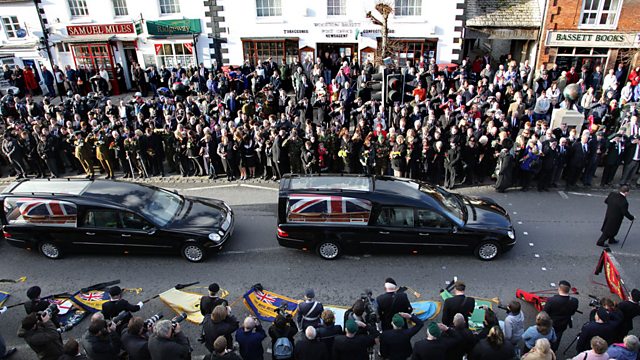 The Commemoration of the Fallen.
In the light of events in Wootton Bassett, Jonathan Freedland travels to Towton in Yorkshire to examine the changing culture and politics behind the commemoration of the fallen.
Jonathan Freedland presents the series that looks for the past behind the present.
As the small Wiltshire town of Wootton Bassett becomes the focus of the nation's commemoration of soldiers killed in Afghanistan, Jonathan journeys to Towton in Yorkshire, scene of the bloodiest battle on British soil, and of the 'repatriation' of the fallen to consecrated ground by Richard III 23 years later. With Dr Carl Watkins, Andrew Boardman and Andrew Meek, Jonathan discovers the reasons behind this unprecedented act of commemoration, and traces the changing culture of such acts, through the wars of the 20th century to the present 'Highway for Heroes' in Wootton Bassett.
Last on
Broadcasts