Main content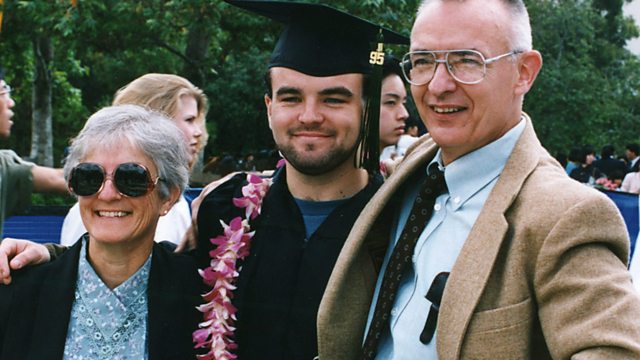 Your Father's Murderer: A Letter To Zachary
Documentary in which filmmaker Kurt Kuenne memorialises his murdered friend Andrew Bagby after his ex-girlfriend and likely killer announces she is expecting Bagby's son.
On the evening of 5th November 2001, 28-year-old Dr Andrew Bagby was murdered in a parking lot in western Pennsylvania. The prime suspect, his ex-girlfriend Dr Shirley Turner, promptly fled the United States for St. John's, Newfoundland where she announced that she was pregnant with Bagby's child, a boy she named Zachary.
Filmmaker Kurt Kuenne, Bagby's childhood friend, originally began this film as a way for Zachary to learn about his father. But when Turner was allowed to walk free on bail in Canada and given custody of Zachary while awaiting extradition to the US, its focus shifted to the desperate efforts of Zachary's grandparents, David and Kathleen Bagby, to win custody of the boy.
A film that prompted standing ovations at film festivals across North America, it is the recipient of numerous honours and citations, was named one of the top five documentaries of 2008 by the National Board of Review and named in Best Films of 2008 lists by more than three dozen critics.
Kurt Kuenne, director of Your Father's Murderer: A Letter To Zachary answers the Storyville Q&A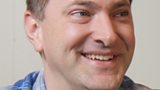 What is more important, story or character?
To me, they're inseparable;  story comes from character.  If you're writing a fiction piece, you can come up with a story that excites you, then decide what the perfect character would be to motivate that story – but in documentary, the events and the people already exist, so the only choice left to you (apart from choosing to make the movie in the first place) is how to present the events and the people in the most effective way.

What made you first want to explore the subject?
I can't say that I chose to make the movie that became "Dear Zachary";  my natural reaction upon learning that Andrew had been murdered was to cling to every piece of footage of him that I had, to collect everyone's memories before they were gone, so I began doing it for myself and my grief process, never anticipating that the movie would be shown to anyone outside our circle of friends as a memory album.  (If I had anticipated a larger audience seeing it on huge screens in theatres, I would have bought a better camera when I started.)  It was what I had to do to keep Andrew's memory alive for myself.  I only decided to release it publicly after the second murder occurred and there became a reason to tell this story to the world in order to get legal change to prevent a recurrence of a totally preventable tragedy.

How long did it take to get the film off the ground?
I started shooting almost immediately after Andrew's death with whatever equipment I had access to and could afford at the time.  I won a $30,000 screenwriting prize from the Academy of Motion Picture Arts & Sciences during that first year (from a competition they call the Nicholl Fellowships in Screenwriting) which became my budget from which I financed myself traveling all over the U.S., Canada and the UK to shoot the interviews two summers in a row.  I later raised money via an early pre-Kickstarter form of crowdfunding with the help of the International Documentary Association to finish the post production of the film.

What were you most surprised to learn in the course of production?  
Like everyone, I was most surprised to learn that Andrew was going to have a son born after his death.  That news redoubled my commitment to capture every memory of Andrew that was possible before it was gone.

What have been the differences in reception to the film in countries it has now travelled to?
The response has been pretty much universal no matter where it has played:  people fall in love with Andrew, Kate, David and Zachary, and they're appalled that the Canadian legal system let an accused murderer walk the streets with custody of a child.  The first time we showed the film in Canada – at the Hot Docs International Film Festival in Toronto in April 2008 – I was curious to see how Canadians would react, and they were even more vocal in their outrage than other countries because it was their own government that failed in this case.  And it's because of them – and their massive support in writing letters to Parliament after seeing the film – that we finally achieved the legal change we sought in December 2010.

Which documentary has most inspired you?
"Nobody's Business" (1996) by Alan Berliner.  I wrote a mini-essay about it here for those interested: http://www.nonfictionaddiction.co.uk/portfolio/nobodys-business/

Favourite Website/blog?
https://cinephiliabeyond.org/

Person you'd most like to interview (living or dead?)
Walt Disney.  And Jim Henson.  I'd actually rather just have dinner with them and hang out, so that they wouldn't be self-censoring due to the camera's presence, just to get a close-up view of how their minds worked.

Best piece of filmmaking advice you've ever been given?
Keep it simple.  Eliminate the inessential and what remains is your movie.  It's been said many times by many people, so I don't know where I first heard it, but its repetition and application has proved its worth.

Best piece of filmmaking equipment you can't live without?
I love Final Cut Pro 7, and I'm still angry that Apple discontinued it.  

If money was no object, what is your dream documentary subject?
I have plenty of dream fiction projects (many of which I've already written and am working actively to get support to make them), but no dream documentary project at the present time.

Favourite film of all time?
"E.T. – the Extra-Terrestrial" (1982).

Most difficult access?
The people who turn me down for interviews in "Dear Zachary" (you see me on the phone calling them, asking for interviews in the film's third act).  I've still never heard any of their responses to the film.

Best recent read?
"To Reach the Clouds" by Philippe Petit, his memoir of walking on a high wire between the Twin Towers in 1974.


Credit
| Role | Contributor |
| --- | --- |
| Director | Kurt Kuenne |