Main content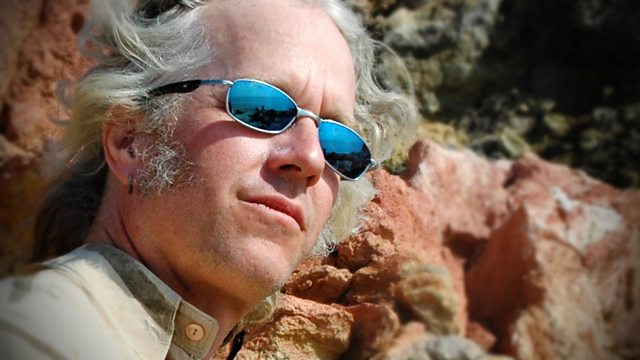 Music from Georgia
Banning Eyre visits the state of Georgia to record some of the unique vocal music that has been preserved there and meet the personalities who have kept the traditions alive.
Musician and writer Banning Eyre heads to the American state of Georgia, gateway to the Deep South, and southern end of the Appalachian Mountains, to record some of the unique vocal music that has been preserved in the area, and meet the personalities who have kept the traditions alive.
He meets 92 year old blind gospel legend Sister Fleeta Mitchell, who still sings and plays the piano alongside her musical companion the Revd Willie Mae Eberhardt, herself in her late 70s. Together they recall disturbing tales of life in the south, and the songs that gave people hope.
Banning drops in to the converted chicken shack that is home to Phil Tanner and the Skillet Lickers, to hear them in their weekly session. Phil is the grandson of chicken farmer Gid Tanner who in 1924, with the original Skillet Lickers, became the first southern rural artist to record for the Columbia record label, and whose blend of music and comedy sold millions.
The Myers Family and Friends, a singing family of guitar playing ladies, recall the songs they sang as children for corn shuckings and bean stringings, and local artist and folk song collector Art Rosenbaum talks about the unique character of North Georgia, and picks a tune on one of his many banjos.
As well as the banjos and the ballads, Banning also attends the 141st Annual Alpharetta June Singing, and discovers that the 19th Century tradition of congregational 'shape note' singing still lives on in the south.
Music and featured items
Bonnie and Mary

Banning Eyre meets sisters Bonnie and Mary who tell of a life singing traditional songs.

Duration: 06:18

Music Played

Mary Lomax

Mary Lomax tells Banning how she only started singing in public after she was 80.

Duration: 04:23

Music Played

Music of North Georgia

Art Rosenbaum explains the uniqueness of music in North Georgia.

Duration: 07:59

Music Played

The Myers family

The Myers family explain how they continue the 200 year old family music tradition.

Duration: 10:10

Music Played

Sister Fleeta

Banning meets 96 year old blind Gospel legend Sister Fleeta.

Duration: 10:54

Music Played

Phil Tanner

Phil tells how his family started this tradition. and explains about 'Skillet Lickers'.

Duration: 08:53

Music Played

Shape Note Singing

Banning discusses Shape Note Singing, a 19th century based sacred music.

Duration: 10:27

Music Played

Featured in...

This collection features our choice of musical highlights from across the globe.