Main content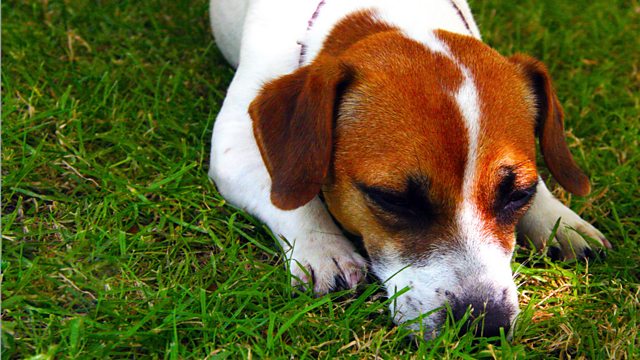 Greening Fido
According to researchers, a large dog could have a bigger carbon footprint than a 4 x 4. Is it really time to ditch the dog? Alice Roberts finds out.
The average cat emits half a tonne of CO2 and a dog 1.75 tonnes per year. Using calculations based on how much land is needed to produce the food they need, a New Zealand couple have found that a large dog has a bigger carbon footprint than a 4 x 4 Toyota Landcruiser. Few people even know what goes into their pets' food and then there's the wider impact of our pets: the feline killer instinct towards wildlife, the never-ending cycle of poo which needs bagging and binning and the toys and bedding, shipped from other parts of the world to keep them happy.
Curbing global warming could also be vital to your pet's future. Scientists have warned that the small heartworm that kills dogs, cats and foxes is already on the rise in the UK with more cases appearing in the north of the country because of warmer, wetter summers. Furthermore, because of the increased numbers of pets coming into the country from abroad without quarantine, there is a greater threat of exotic diseases that can become established in warmer temperatures and may even pose a threat to humans.
To find out what can be done, Alice Roberts takes her own pets to boot camp. One good dog goes on a vegan diet, while her other pampered pooch lives it up on meat-rich foods. The results are suprising.
So should we be giving up the age-old bond between man and dog or do the studies which claim your bundles of fur are essential to your wellbeing mean their CO2 emissions are worthwhile? Could we even put them to good use? There are the methane digesters in San Francisco using their by-products to produce gas and electricity, the innovative student who has set up a hamster wheel generator for his mobile phone or the increasingly trendy option of having a pet that you can eat. Get a hen and save on food miles for your breakfast.
Last on

Broadcasts

What has happened to the world's coral?