Main content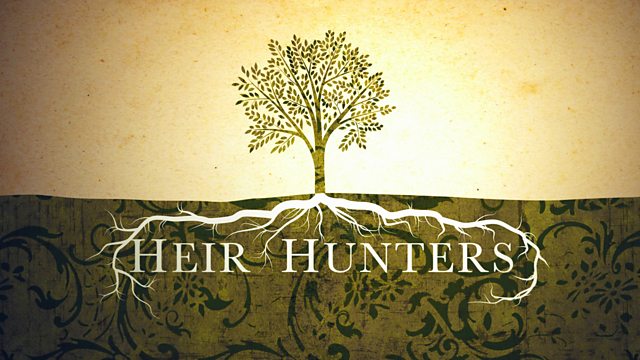 The team investigates the case of Douglas Greatrex, who died in August 2009. Meanwhile, heir hunters from Celtic Research look into the case of Polish soldier Tadeusz Gaweda.
This episode shows how lightning really does strike twice as the heir hunters uncover an amazing coincidence when they investigate the case of old school gent, Douglas Greatrex. He died in Birmingham in August 2009 not far from where he had lived for most of his life. As the team get to work tracking down his blood relatives, of which there are many, they come across one who makes them do a double take. They realise they have been here before and only eight months earlier.
Meanwhile heir hunters from Celtic Research are looking into the case of Polish soldier, Tadeusz Gaweda, who passed away in 1991 in Forest Hill, south London. His case had remained unsolved for many years until Hector Birchwood from Celtic decided to take it on. After making some headway it isn't long before Hector's back up against a brick wall. He finds heirs only to lose them again, but will he be able to bring the hunt back on track? This story sees the investigation cross several European borders as it unravels a tale of slave labour and Second World War suffering and hardship.
More episodes
Next
You are at the last episode