Main content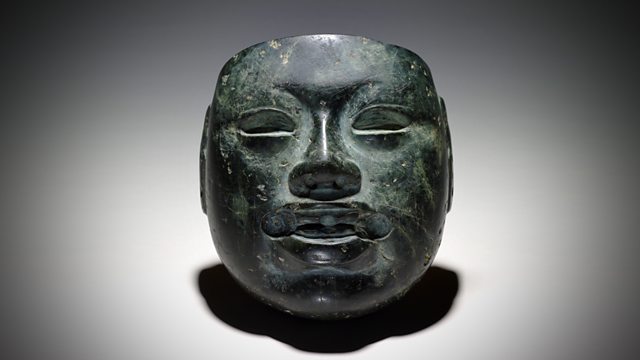 Olmec Stone Mask
Neil MacGregor's story arrives in Mexico before the time of the Maya or Aztecs. He tells of a forgotten people, the Olmec, and the extraordinary masks they made.
Neil MacGregor selects a miniature mask to tell the story of the Olmec, the mysterious people of ancient Mexico who lived before the time of the Aztecs or Maya.
As the Parthenon was being created in Greece and the Persians were expanding the world's biggest empire, what was life like for the 'mother culture' of Central America? Neil explores the life of the Olmec and visits the remains of one of their greatest legacies. He considers their remarkable skills in mask making with the Olmec specialist Karl Taube and the Mexican novelist Carlos Fuentes.
Last on

Podcast
Director of the British Museum, Neil MacGregor, retells humanity's history through objects