Main content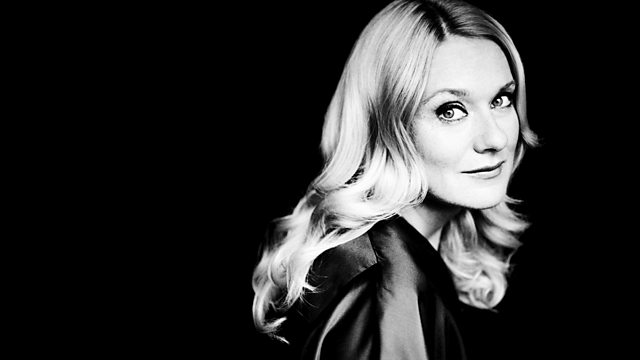 Magdalena Kozena/Andras Schiff
Magdalena Kozena (mezzo) and Andras Schiff (piano) in songs by Dvorak, Mussorgsky, Bartok and Janacek. Plus Alina Ibragimova and Cedric Tiberghien in Beethoven violin sonatas.
Presented by Petroc Trelawny
The brilliant mezzo-soprano Magdalena Kozená joins pianist András Schiff for the latest instalment of his "Songs - With and Without Words" series, in a programme which travels from Russia to Bohemia via Kozená's native Moravia and Schiff's Hungarian homeland.
Janácek: Moravian Folk Poetry in Songs (selection)
Janácek: In the Mists
Dvorák: Biblical Songs Op. 99
Musorgsky: Detskaya (The Nursery)
Bartók: Falun (Village Scenes)
ENCORE - Dvorak: The Songs My Mother Taught Me
ENCORE - Janacek: Stalost from Movarian Folk Poetry in Songs
Magdalena Kozená mezzo-soprano
András Schiff piano
Followed by rising young stars, Alina Ibragimova and Cedric Tiberghien, playing at the Wigmore Hall in London: Beethoven's Sonata No.1 in D major, Op.12 No.1.
Followed by recent performances by the students of the Sibelius Academy, Finland.
Janacek: Sonata Eb Minor
Joonas Ahonen (piano)