Main content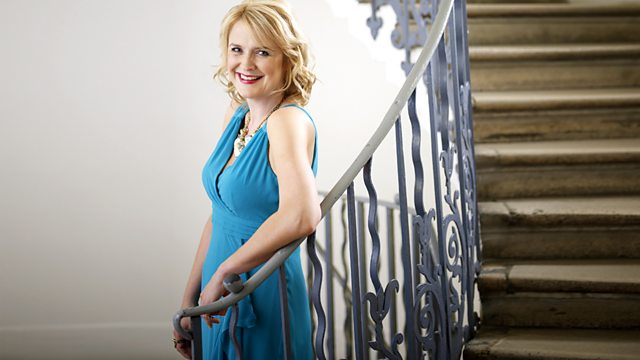 Thursday - Sarah Walker
With Sarah Walker. Including Gluck: Overture - Orfeo ed Euridice. Hoffmeister: Parthia No 3 in B flat. Sibelius: Karelia Suite. Kraus: Stella Coeli. Tausch: Concerto No 1 in B flat.
With Sarah Walker. Today's pieces by contemporaries of Mozart include a double clarinet concerto by Franz Wilhelm Tausch and a beautiful aria from Paride ed Elena by Gluck.
10.00
Gluck: Orfeo ed Euridice - Overture
Vienna State Opera Orchestra, Charles Mackerras (conductor)
VANGUARD 08 4040 72
10.05
Hoffmeister: Parthia No.3 in B flat major
Consortium Classicum
CPO 999 107-2
10.20
Sibelius: Karelia Suite Op.11
London Symphony Orchestra, Colin Davis (conductor)
RCA 09026 68770
10.36
Joseph Martin Kraus: Stella Coeli
Annemei Blessing-Leyhausen (soprano), Julian Prégardien (tenor), La Stagione Frankfurt, Michael Schneider (conductor)
CPO 777 409-2
10.45
Franz Wilhelm Tausch: Concerto No.1 in B flat major for two clarinets Op.27
Thea King and Nicholas Bucknall (clarinets), English Chamber Orchestra, Leopold Hager (conductor)
HELIOS CDH55188
11.11
George Auric: Five Bagatelles
Duo Crommelynck (piano)
CLAVES CD 50 9214
11.18
Saint-Saens: Caprice Arabe Op.96
Goldstone and Clemmow (pianos)
DIVINE ART 25032
11.25
Poulenc: Piano Sonata for 4 Hands
Seta Tanyel and Jeremy Brown (piano)
CHANDOS CHAN 8519
11.31
Gluck: Paride ed Elena 'Quegli occhi belli - Fingere piu non so' (Act II, Scene I)
Paride: Magdalena Kozená (mezzo), Elena: Susan Gritton (soprano), Cupid: Carolyn Sampson (soprano), Gabrieli Consort and Players, Paul McCreesh (conductor)
ARCHIV 477 541-5 (2 CDs)
11.47
Cannabich: Symphony in D major
London Mozart Players, Matthias Bamert (conductor)
CHANDOS 10379.