Main content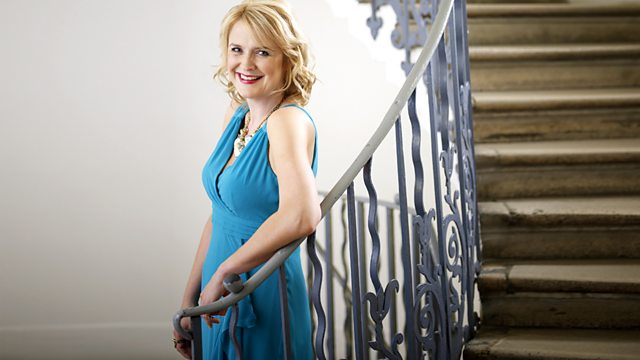 Wednesday - Sarah Walker
With Sarah Walker. Including Cimarosa: Overture (L'infedelta fedele). Myslivecek: Violin Concerto in F. Dvorak: Piano Trio No 2 Paradies: Sonata No 9. Vanhal: Missa Pastoralis in G.
With Sarah Walker
Today's pieces by contemporaries of Mozart include a splendid mass by Johann Baptist Vanhal and a cheerful symphony by Joseph Haydn's younger brother, Michael.
10.00
Cimarosa: L'infedeltà fedele - Overture
Nicolaus Esterházy Sinfonia, Alessandro Amoretti (conductor)
NAXOS 8.570508
10.07
Myslivecek: Concerto for Violin in F major
Shizuka Ishikawa (violin), Dvorak Chamber Orchestra, Libor Pesek (conductor)
SUPRAPHON SU 0016-2 011
10.29
Dvorak: Piano Trio No.2 in G minor Op.26
Trio Fontenay
WARNER APEX 0825646998487
10.58
Pier Domenico Paradies: Sonata No.9
Enrico Baiano (harpsichord)
SYMPHONIA SY 95140
11.05
Vanhal: Missa Pastoralis in G
Mary Enid Haines (soprano), Nina Scott Stoddart (mezzo), Colin Ainsworth (tenor),
Steven Pitkanen (baritone), Tower Voices of New Zealand, Arcadia Ensemble, Uwe Grodd (conductor)
NAXOS 8.555080
11.40
Stravinsky: Pastorale
Dimitri Ashkenazy (clarinet), Andrea de Flammineis (bassoon), Matthew Draper (cor anglais), Laurent Quenelle (violin), Jonathan Kelly (oboe)
DECCA 473 8102
11.44
Michael Haydn: Symphony No.33 in D major MH24
German Chamber Academy Neuss, Johannes Goritzki (conductor)
CPO 999 380-2.