Main content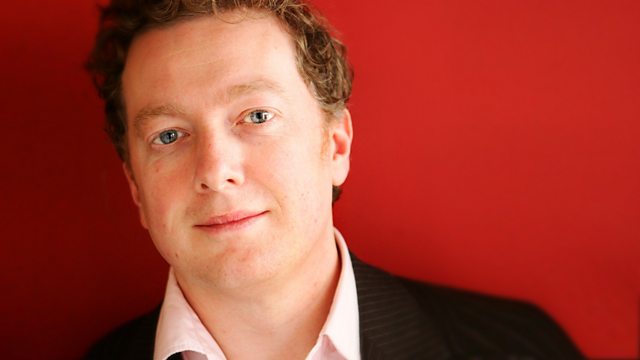 Painting History/Ron Arad/The Last Station/Barbara Demick
Matthew Sweet discusses French versions of the British past across literature, painting and formal history writing. Plus a review of a new film about the last days of Leo Tolstoy.
From the George Bernard Shaw's St.Joan to A Tale of Two Cities, British culture is full of depictions of the history of France. But what of the view from the other side? As the National Gellery unveils an exhibition of French portraits of English historical scenes, including Paul DelaRoche's masterly The Execution of Lady Jane Grey, Matthew Sweet and guests discuss the role of Britain in French national history and the depictions of British culture to be found there.
Matthew talks to the designer Ron Arad as he prepares for the first major exhibition of his work in the UK. A bold experimenter and master of technological innovation Arad's work encompasses architecture, art, mass-produced items for the home and fabulously expensive one-offs. Thirty years ago his postpunk, Rover Chair, constructed from an old car seat and metal frame, launched him into celebrity in 198. More recently he has engaged with emerging technology: he created a chandelier made up of 1050 LED lights embedded within 2,100 crystals and the first to have its own mobile phone number. Text messages appear at the top of the chandelier and wind down the ribbon curves, creating the impression that it is slightly spinning.
Also on the program, Frances Welch reviews The Last Station, a fictionalised account of the final days of the Russian novelist, Count Leo Tolstoy, based on the book by Jay Parini. The stellar cast includes Christopher Plummer, Helen Mirren, James McAvoy, Paul Giamatti, and Anne Marie Duff.
The People's Republic of North Korea is the most secretive country on earth, beholden to ideologies that the rest of the world has forsaken. As a result the ordinary lives of North Koreans are unknown to us but American Journalist Barbara Demick has tried to find out. She has written Nothing to Envy - Real Lives in North Korea which uses extensive interviews with defectors to forensically piece together what it is like to life in the country. Matthew Sweet interviews Barbara Demick about how we engage imaginatively, emotionally and intellectually with a country that seems to be more from the pages of Orwell than the real world.